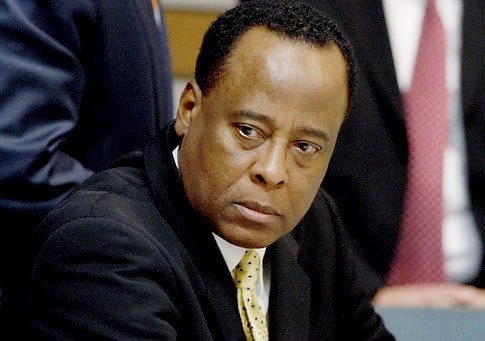 Michael Jackson's doctor Conrad Murray has finally apologised to the tragic star's parents for the first time…almost two years after his death.
Murray, 58, denies killing Michael Jackson but until now has never said sorry for his death while under care at his Hollywood home in June 2009.
But as he faces an involuntary manslaughter trial next month, Murray said, "I am sorry for the loss. Michael was my friend."
But he went on to upset the Jackson clan by saying, "I feel that Michael's children are like my children…I love them."
A family insider said, "It's disgusting Murray has waited all this time to say sorry. He is trying to get sympathy before the trial. The children have not seen him for almost two years, they don't consider him a father in any way."
Jackson died of an overdose of Propofol, and Murray, fighting to exculde gruesome autopsy pictures and his own personal problems from the trial, admits he gave the drug but insists it was "not enough to kill him".
by John Jackson