A secret police file which reveals Michael Jackson had cocaine in his underpants could mean the superstar's doctor, Conrad Murray, walks free.
Murray, accused of involuntary manslaughter, believes the bombshell dossier will convince the jury that the singer was hooked on drugs and responsible for his own death.
The police reports, from the child molestation investigation in 2003, also reveal officers found 500 bottles of prescription medication at his Neverland ranch.
Th documents will play a key part in defending Murray, who allegedly gave the singer a lethal jab of the sedative Propofol.
A toxicology report revealed traces of cocaine, along with a cocktail of other drugs, were found in two pairs of Jacko's Calvin Klein briefs when Neverland was raided eight years ago.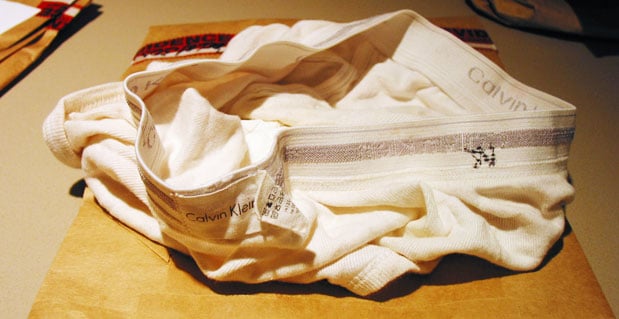 It is not know how they got there. He may have dropped it on his undies as he fought to get high…although some heavy users are even known to take the drug in a suppository form.
Traces of painkiller Demerol, sleeping aid Promethazine, powerful headache drug Normeperidine and morphine substitute Meperidine were discovered in Jacko's pants. Tiny amounts of blood were also found…believed to be the result of a Demerol jab in his groin.
Murray's team have also filed paperwork that the King of Pop upped his drug intake during his final days as he rehearsed for the This Is It concerts in London. He even drank, mixed with orange juice, the powerful intravenous sedative Propofol…the drug which eventually killed him.
Jacko was also popping up to 40 Xanax pills a night. He was also smoking marijuana and drinking heavily. Conrad Murray wants to prove that there was no way of controlling Jackson's drug addiction.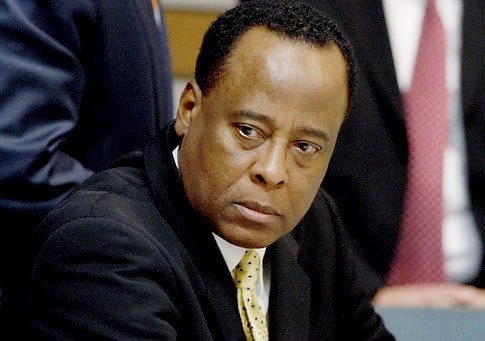 Prosecutors want the judge to ban claims of Jacko's drug dependancy.
by John Jackson