Birdwatchers were all a flutter when they saw this grebe sporting the sort of mop-top hairdo that would make Ringo Starr proud.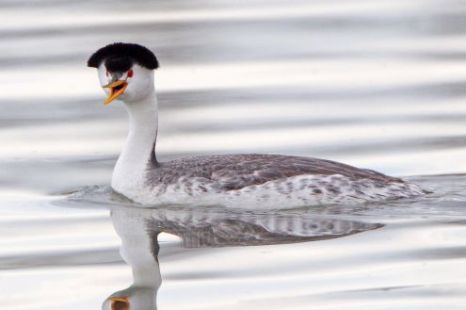 The bird was caught on camera in East Colorado, America, after what must  have been a Hard Day's Flight.
Quite why this particular western grebe has taken its cue from The Beatles is unclear, but maybe we should just Let It Be.
Ornithologists are now searching high and low for a heron that looks like Keith Richards from the Rolling Stones and a kestrel that is the spitting image of The Who's Roger Daltrey.
The brilliant shot was taken by photographer Rob Palmer.
Just weeks ago we brought you news that the face of Elvis had been found in a bug in Singapore.
Amateur photographer Winston Jansen was left stunned after seeing The King while on an expedition.
Its marked back appeared to Mr Jansen to resemble a face, and the black markings at the top brought to mind the most famous quiff in rock'n'roll history.