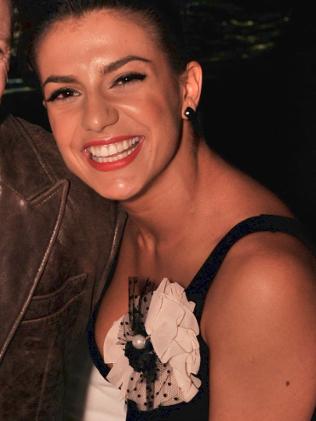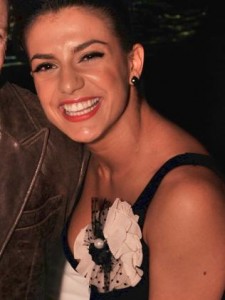 A Perth model barred from licensed premises after glassing a woman in the face has been sent back to jail for breaching her bail conditions.
Why was she on bail in the first place?
Eva Grace Scolaro, 24, had her bill revoked in the WA Supreme Court in Perth on Tuesday and was remanded in custody until Friday, when she is due in court to appeal her glassing conviction.
Justice Stephen Hall found she had brought sparkling wine at a bottle shop at Bicton, in Perth's south, on September 2nd and consumed it, which means that she has breached her bail conditions.
A week later, she was stopped by Police and allegedly failed a breath alcohol test with a reading of 0.086.
She obviously has no respect for the law, so just put her in jail.
In April, Scolaro was sentenced to 18 months in jail for glassing a 26 year old woman at a nightclub in Northbridge, in March last year.
The victim required numerous stitches and plastic surgery.
Scolaro spent a night in prison before being released on bail, pending an appeal.
As part of her bail conditions she became the 1st woman in Western Australia to be  banned from licensed premises and from consuming alcohol. The court heard that a week after buying the wine, Scolaro was stopped by Police after running a red light south of Perth.
This little strumpet has glassed somebody, and it has been seen on TV, on the news from CCTV footage from the nightclub. The case is as clear and plain as the stitches on her victims face. So WHY, WHY, OH WHY, has Scolaro been released on bail pending an appeal?
What is she actually appealling against?
"I'm sorry but the victim moved her face towards the glass at lightning speed…so fast in fact, that the CCTV camera was unable to record all footage!" OR, "The victim said that my bum looked big, and I am a model, you know"
There is no possible way that she can appeal against anything, and she doesn't have a right to.
I'm actually amazed that she's only, so far, spent one night in prison (before her re-arrest), whereas the victim will have to look at her scarred face every day of her life, and of course there are the psychological scars.
Unfortunately, she is part of the "spoilt generation" that think everything revolves around them and that they can do what they bloody well please.
Well, hopefully she'll go down for a long time and learn a few valuable lessons about life.
Better still…re-open Fremantle Prison and stick her in there for 15 years…now there's a proper sentence…there's real justice.
by Sel Hurst