A man has been charged with burglary his court-ordered GPS ankle monitor led police straight to him.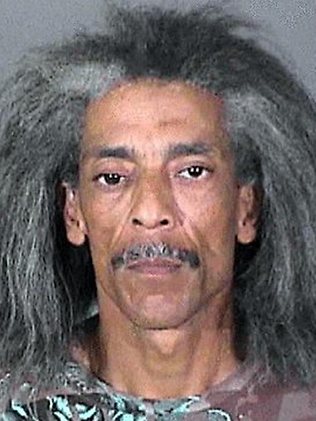 It's been reported that Wilbert Matheney, 48, a registered sex offender, allegedly broke into a home wearing a global tracking device strapped to his ankle,
"Lo and behold, the GPS tracker put Matheney in the victim's home on the date and at the time of the burglary," Lieutenant Paul Vernon said in a statement.
Matheney, 48, is accused of a home invasion robbery in Sylmar, Los Angeles, wearing the court-ordered ankle monitor and his trademark long salt-and-pepper hairdo. He was booked for residential burglary with no bail due to his post-conviction conditions and status as a registered sex offender.
According to police, Matheney entered a property while a 90-year-old man and woman, 48, were home. The female said she saw the suspect with salt-and-pepper hair running away with a laptop computer.
Police investigating the crime were told that the suspect's description was of a man who walked a small white dog routinely. They were then told about a group home for sexual offenders.
Detectives learned most of the occupants were required to wear GPS ankle bracelets. They then traced Mathney's electronic history, which allegedly placed him at the home at the time of the crime.
When detectives went to make the arrest, Matheney opened the door as a little white dog ran outside.
"The detectives just looked at each other and smiled," Vernon said.
by Sasha Dubronitz