I wish I'd had a teacher like this.
A teacher has been suspended from her job after pictures of her naked and apparently smoking cannabis were posted from her Twitter account.
Carly McKinney, 23, was pictured posing in her underwear, and even performing a naked handstand in the provocative pics.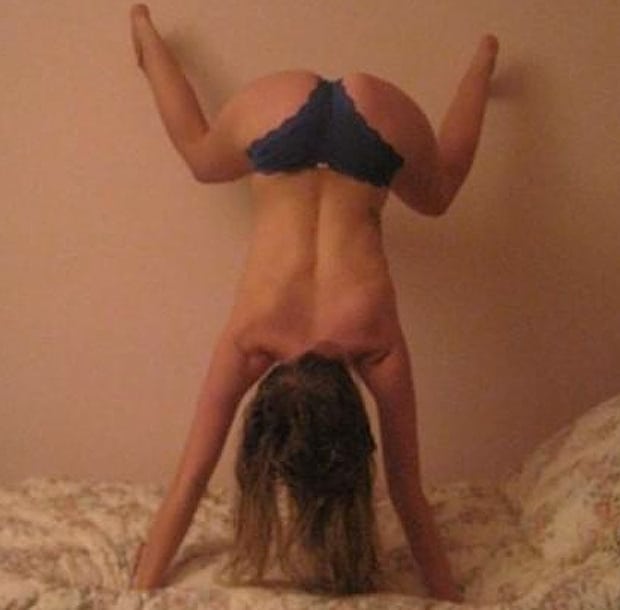 Other snaps saw the maths teacher, who works at Overland High School in Aurora, Colorado, US, flashing a stomach tattoo and even posing topless.
Carly later admitted that she and a friend created the account, but said it was meant to be a parody – and she was unaware the pal was sharing the pictures of her.
One post read: "Naked. Wet. Stoned" while another said: "Watching a drug bust go down in the parking lot. It's funny cuz I have weed in my car in the staff parking lot."
And she described her students using the term "jail-bait" – used to describe attractive but under-age youngsters.
She said: "Just got called Ms. McCutie. Points for being clever, however you are still jail-bait."
The Twitter account, @crunk_bear, has now been shut down, and McKinney said she never took drugs on to the school campus.
But pupils at the school have come to her defence, arguing their teacher should not be punished for what she does in her free time.
Student Shaun said: "It's a teacher that's only five or six years older than our oldest students, so we kind of relate to her on a personal level."
And a group of supportive students have made their feelings public, sharing posts with the hashtag #freecrunkbear.
 by John Jackson