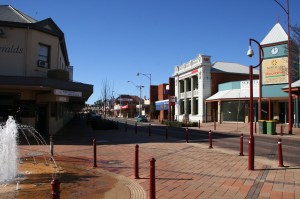 HUNDREDS of concerned residents of the West Australian town of Northam could be locked out of a town hall meeting to discuss its planned detention centre.
Many residents of Northam, about 100km east of Perth, are angered by the decision of the federal government to establish a detention centre in their town without any consultation.
On October 18, Prime Minister Julia Gillard announced Australia's largest mainland detention camp would be built at Northam, housing up to 1500 single, male asylum seekers.
Prime Minister, do you know Australians? Because I don't think that you do.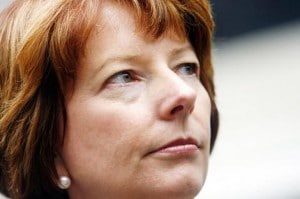 If you did, then you'd know that most Australians would be against this.
Julia, can you guarantee that these people will embrace Australian life? Have you got procedures implemented for these people to live the Australian way?
This does sound extreme but it's going on all over Europe right now, but…these people will grow in numbers…and the more that our government pampers towards them, the more they will want, the more Australians will be forgotten about.
Then us Aussies will be looking for another country to live in and the people who are left here will have no loyalty to Australia, but it won't matter because Julia Gillard, and the like, will be enjoying their later years in financial security, with not a thought for the poor Aussie who will be looking for a better place to live…and by that time, there will be no place on earth…OK, maybe the Antarctic.
A public meeting will be held in the Wheatbelt town tonight to address the concerns of residents, with estimates of the turnout ranging from 1000 people to 3500.
However, Northam Shire president Steve Pollard said the hall can only hold 390 and if more show up, they'll unfortunately not be able to engage in the meeting at allcommunity.
Mr Pollard said given the strong feelings held by some of the community, there were concerns the mood could be exacerbated by the limited capacity and extra police and security have been called in.
Resident Chris Shannon has been one of the most vocal critics of the Gillard government's decision, saying the announcement was simply dumped on the community without anyone's knowledge.
"I had no knowledge until Julia Gillard's comments came across the radio and I had to do a double-take…did she really just say a detention centre was coming to Northam"? Mr Shannon said.
"I had to ring my wife to confirm with her what I just heard. That was my first inkling something was afoot."
On the Facebook site No Detention Centre In Northam, there were estimates of 3500 turning up to the meeting but Mr Shannon believes the figure will be more like 1000.
One comment states, "Should be an interesting town meeting, hope everyone is ready for the fireworks show."
Shire president Mr Pollard said even if the overwhelming mood at the meeting was against the detention centre, there was little that could be done to stop it.
"The reality of what the shire can do is we don't have an overriding power not to accept it," he said.
"We don't have an administrative power to stop the federal government doing what the federal government wants to do."
Mr Shannon said the town's economy would greatly suffer because of the detention centre due to the devaluation of property that he believes would be prompted by the government's decision.
He said the town's already strained hospital would come under even greater pressure having been told by the Immigration Department if there was an emergency at the detention centre, the hospital's services would be required.
"The main hospital in the area…is already totally understaffed with half of the hospital basically not used because they've got the beds but don't have the staff to man it," said Mr Shannon.
All Australians should do something about this otherwise we'll be buggered…just like the UK is.
Because today it's just a town, but tomorrow…
by Milo Johnson