Saxon Bird died because officials who upheld a risk-taking culture failed to gauge the danger of the surf at last year's national surf life saving championships, a coroner has found.
The young NSW lifesaver drowned after being hit by a stray surf ski during the championships at Kurrawa on the Gold Coast on March 19, 2010.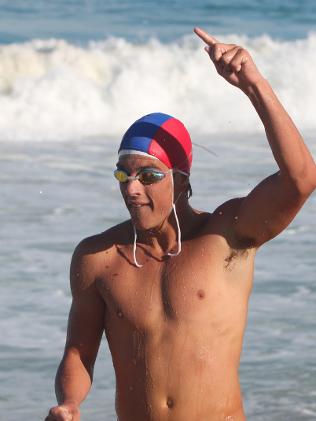 The 19-year-old's body was found in the heavy seas nearly one hour later.
Handing down his findings in the Coroners Court in Brisbane, Mr Barnes said that the carnival committee had underestimated the power and turbulence of the surf.
Mr Barnes said officials did not receive accurate or timely reports to appreciate the true situation until it had become too late.
"When they did become aware of the extent of the danger, they hesitated briefly to await the formalities of a scheduled meeting and an innocent life was lost," he said.
Mr Barnes criticised officials, saying it was "disturbing" how reluctant they had been to respond to numerous concerns raised about the conditions two days before Mr Bird's death.
The inquest had heard that on the day Mr Bird died, police had "grave concerns" about the size of the waves.
Surf Life Saving Australia chief executive Brett Williamson said he acknowledged the coroner's findings and would launch a "comprehensive review" of the report.
"Hopefully the reputation of surf life saving … will not be tarnished and our commitment is to make sure that we do things even better," he told reporters outside court.
by Buford Balony