Hidden tape recordings secured by cops could prove the notorious Manson Family carried out a string of unsolved murders.
The twisted hippy cult led by Charles Manson killed film director Roman Polanski's pregnant actress wife Sharon Tate and six others during a two-week rampage in 1969.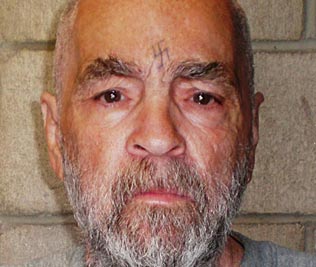 But police have long suspected the blood-bath attacks at homes in the Hollywood Hills were not their only atrocities in 1960s California.
Now Los Angeles detectives are to fly to Dallas, Texas, to collect eight hours of secret conversations between Manson's right-hand man Charles "Tex" Watson and his former lawyer. They have been locked away since 1971 and protected under lawyer and client privilege rules.
But a judge ruled on that the tapes must be handed to police in 14 days.
Andrew Smith of LA Police Department told The Sun: "The Manson case is a terrible piece of American history.
"We owe it to victims and families to find the truth. We would be very happy if there's evidence on the tapes to help us crack unsolved cases — no matter how long ago."
The killer gang were captured at a ranch hideout in California's Death Valley.
Manson, 77, is serving life. Watson, 66, also got life after being arrested in 1970 for several murders at Manson's behest.
by John JacksonOf