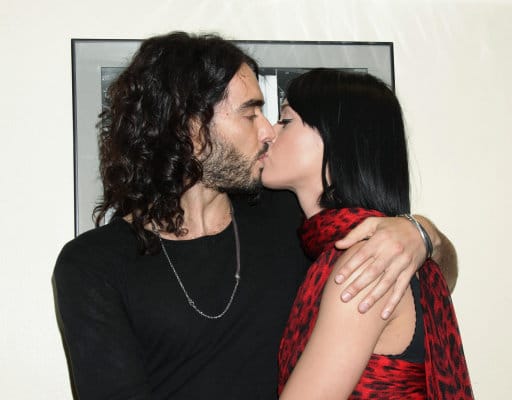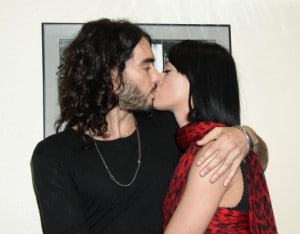 Russell Brand and Katy Perry have tied the knot in a lavish, colourful ceremony at a luxury resort in north-western India.
The couple were wed in a traditional Hindu ceremony at the Aman-i-khas resort, with friends and family in attendance.
The wedding is reported to have been a very authentic affair, with Indian musicians singing and playing the sitar, santoor, tabla and kettle drums while the guests cheered and clapped.
And it looks like Katy, 25, and Russell, 35, spared absolutely no expense with their celebrations.
The couple made sure to have an authentic wedding procession known as the 'bharat', where the groom and his relatives walk to wherever the bride is waiting.
Two elephants named Laxmi and Mala arrived at the resort on Friday night in readiness for the procession.

While it is considered perfectly adequate for the bridegroom to ride on a
white horse, the Indian royals used elephants, so naturally enough Russell wanted one.
The party started in earnest on Friday night, with an extravagant Bollywood party at the resort.
And the couple looked fantastic in traditional clothes, with Katy looking stunning in a sari and Russell in a white kurta.
And the guests made an effort to keep it traditional too, with the majority of them in Indian dress.
Indian musician Rafiq Khan says,'The young children looked very pretty, with the boys wearing small turbans too.
'As the guests entered, my troupe of drum players played the our Nagara drums to welcome them.

More than a dozen cars were seen ferrying guests including David Baddiel into the Ranthambhore National Park wildlife resort earlier today.
Other celebrity wedding goers are expected to include Jonathan Ross and his wife Jane Goldman, David Walliams and his wife Lara Stone, and Rihanna, who is Katy's maid of honour.
Security has been stringent with private security guards stationed at the £600-a-night resort and other nearby hotels where the 85 guests and the couple are staying for the mammoth six-day wedding celebration.
Russell has had a henna tattoo done on his hand.
Meanwhile, Rajasthan Tours manager Mohan Singh, whose company is helping to organise the event, confirmed that both Russell, 35, and 25-year-old Katy are dressing the part too.

He said: 'This would be a colourful Rajasthan wedding, and both Brand and Perry will be attired in Indian wedding attires.'
Rather than a wedding DJ playing the likes of The Birdie Song however, it's rumoured that the reception will be serenaded by none other than P Diddy.
Local police threatened to close down the reception if festivities get out of hand to stop tigers in the surrounding jungle being startled.
Armed officers said they would intervene if there was any raucous behaviour, fireworks or if music goes on beyond 10pm.
But Sawaimadhopur district police chief Vishnu Kant said: 'We cannot allow anything to disturb the wildlife.

'We will be very vigilant and take strict action if that becomes necessary. We will not hesitate to stop the wedding if the laws are not obeyed. We would not allow playing of musical instruments and blaring loudspeakers after 10pm and things must not get out of hand before then.'
The park is also home to leopards, wild boars, hyenas and sloth bears.