A Melbourne fish importer who hid eight kilograms of pure heroin with a maximum street "cap" value of $13.4 million in his legitimate frozen product has pleaded guilty to a charge that carries life imprisonment.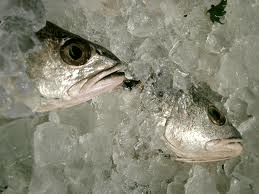 The County Court heard that Ngoc Du Le, 59, packed 36 blocks of heroin among nine tonnes of loose fish fillets and shrimp in Vietnam.
Commonwealth prosecutor Krista Breckweg said a customs examination of a container that arrived in Melbourne last February showed that three of 850 boxes held heroin.
Ms Breckweg told the court Le was earlier identified by Australian Federal Police in a drug syndicate they had investigated for a year headed by others who organised, financed and imported heroin into Australia.
She said he had been approached by a co-accused who offered a job to pay all his debts by using his legitimate business to conceal the heroin in a seafood importation.
Le left Melbourne for Vietnam last November and later bought nine tonnes of spiny goby, basa fillets and dry shrimp and then put the heroin in the boxes of loose product frozen together.
A month after he returned in January, police substituted the heroin in Melbourne and arrested Le and two others in Braybrook after unpacking the container.
Le, of Sunshine, pleaded guilty to importing a commercial quantity of heroin.
Defence barrister Danny Holding conceded that Le was central to the importation, through his business contacts in Vietnam and previous legitimate importations, but that he had followed the directions of others.
Mr Holding said Le had repaid most of a $750,000 business debt but had been promised by his co-accused $150,000 to clear the balance in return for his help.
"He is aware these are crimes of the highest order of seriousness," he told Judge Jim Montgomery.
Ms Breckweg described Le's role as huge, having collected, packaged, marked and hidden the heroin.
Judge Montgomery remanded Le for sentencing on a date to be fixed.