Cloncurry Lawn Bowls Club manager Shayne Barwick started on Friday morning and rolled his last ball yesterday, enduring 73 hours of playing.
He originally read that was the world record and announced his bid, but later realised that no record currently exists.
Mr Barwick is confident raising $20,000 for a verandah over the club's disability ramp.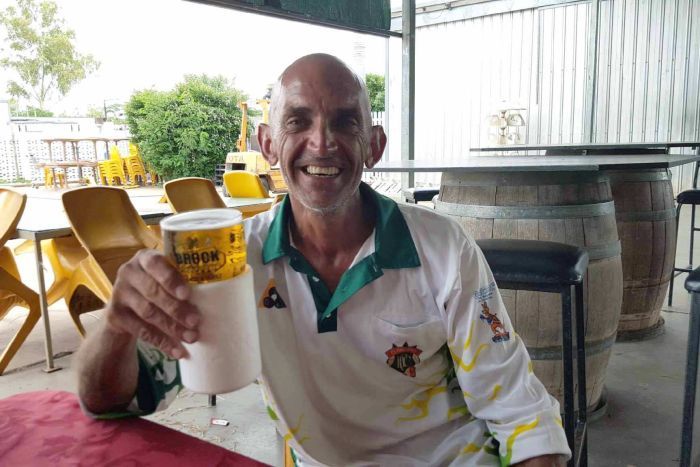 "I've just been trying to the get the community involved in it again," he said.
"So I thought well maybe if I sacrificed myself they might get into bowls."
"I love it enough to do this stupid bloody record."
Every four hours Mr Barwick gets a 10-minute break.
Meals were brought to him on the lawn, where he also downed glasses of water and sports drinks.
"You seriously don't want to know what I thought when I realised," he said.
"I could have done 25 hours and it would have been a record.
'I went and opened my mouth…so I had to stick to it'
by John Jackson