An injured kangaroo shut down part of Melbourne Airport on Wednesday after it hopped through the busy terminal and into a drug store.
Police secured the store before wildlife workers tranquilized and captured the animal.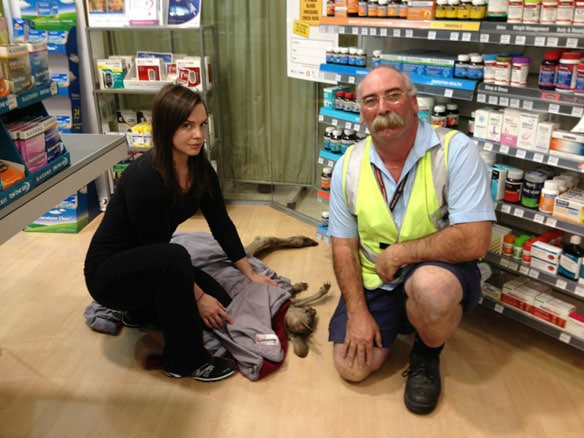 Given the name Cyrus, after one of his rescuers, the male eastern grey kangaroo was injured by a vehicle on a nearby road before making his way to the airport's second level.
Cyrus was now in veterinary care, said Karen Masson, the chief executive of Wildlife Victoria.
The terminal is near bushland frequented by groups of kangaroos, with some ending up stranded in the airport's parking lot several times a month.
"We get calls," Masson said. "There are a lot of 'roos out there."