A Melbourne couple say they believe drugs were planted on them at Bangkok Airport for bribes.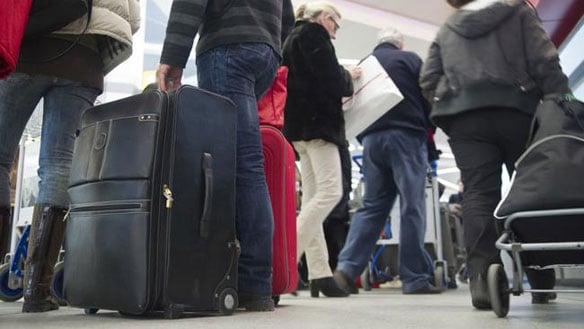 The woman, known only as Georgia, and her boyfriend were just about to check in for a flight to Phuket when they noticed their luggage had been tampered with.
Georgia said the locks were missing off one of the suitcases and the straps had been cut.
"As we looked into the suitcases we realised the lock was missing.
"My boyfriend went to close his suitcase and noticed it had been cut."
The pair checked into a local hotel and did a thorough search of the bags.
They say they discovered a handful of marijuana hidden inside one of the pockets.
"We do think it was about money more than anything," Georgia said.
"We're just very lucky that we didn't board that flight. Who knows what would have happened to us if we did."