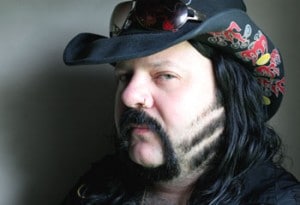 Ex-Pantera drummer Vinnie Paul has spoken about why the band will never reform.
Darrell 'Dimebag' Abbott, the band's guitarist and Paul's brother, was shot and killed on stage in December 2004. Paul said there is no chance the remaining members will play together as Pantera because of the loss of the guitarist, despite over six years passing since the incident.
Speaking to Russian website Darkside, Paul said, "I think it's pretty disrespectful from people to even suggest it."
He added that they could never play together without 'Dimebag', adding, "Dime was such a huge part of it that it would be just completely asinine to even consider that. He left an amazing legacy and it's going to be left untouched, it's beautiful, it's pristine and I want to leave it that way."
Paul is currently touring as part of Hellyeah with former Mudvayne singer Chad Gray.
by Wallace McTavish