A massive tornado has turned a Missouri City to rubble, destroying everything in its path and reportedly killing 89 people, but authorities warned that the death tole would climb as rescuers continue their search.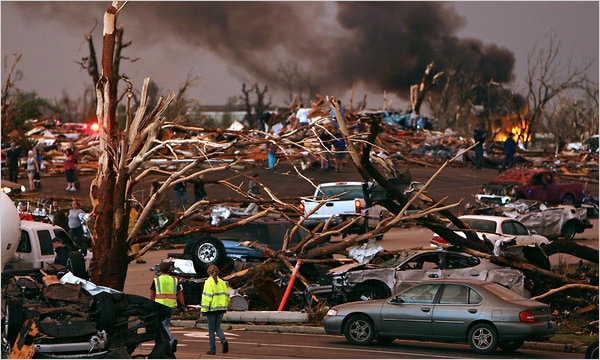 Missouri city of Joplin took a direct hit from Sunday's twister and cut a path nearly 10km long and 1.5km wide through the centre of town.
Much of the city's south side was levelled with churches, schools, businesses and homes reduced to ruin.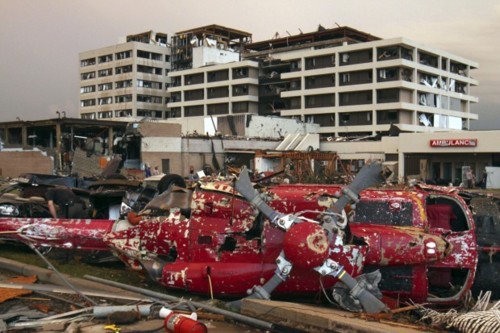 An unknown number of people were injured in the storm, and officials said patients were scattered to any nearby hospitals that could take them.
A door to door search of the damaged area was to begin this morning, but authorities were expected to move around downed power lines, jagged debris and  series if gas leaks that caused fires around the city.
"We will recover and come back stronger than we are today", said City Manager Mark Rohr.
The tornado was the deadliest of 46 that hit Missouri on Sunday.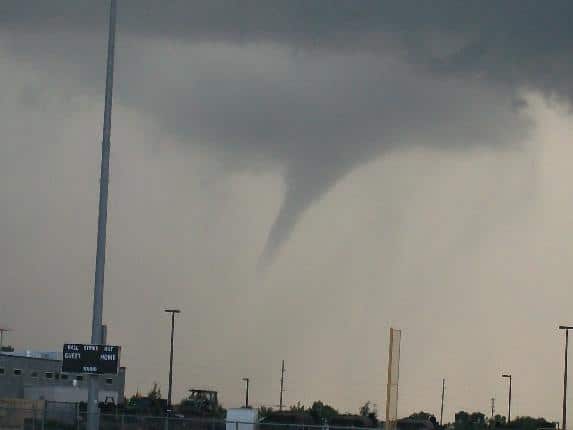 It is yet another terrible global tragedy…but at least it wasn't the end of the world. Although some nutters will try to link the tornado with the 'beginning' of the end of the world…I'm absolutely sure of it.
by Sasha Dubronitz