Sophisticated international crime networks are invading Australians' everyday lives, targeting savings and forcing some families onto welfare.
The Australian Crime Commission's (ACC) latest report on organised crime has found global syndicates have stolen about $15 billion a year from the nation's economy.
Australia's wealth and strong economy makes it a prime target for organised crime, including the large pool of superannuation savings, the report says.
It says organised crime is more pervasive, powerful and complex partly because criminals have embraced the digital age.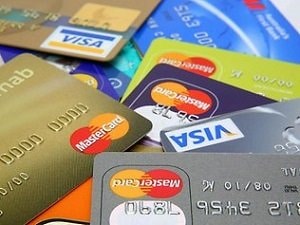 Australians' growing love for online shopping is also leaving them more susceptible to credit card fraud.
From July 2010 to June 2012, fraudulent transactions on Australian-issued cards both at home and overseas increased by 26 per cent, while the value increased 25 per cent to $262 million.
Organised crimes are also exploiting personal details of shoppers who fill out surveys or sign up to loyalty programs like rewards cards.
ACC CEO John Lawler says internet scams are hard to crack and authorities are working together to close down such sites.
"What they have found is once you close one site down another one springs up," Mr Lawler said.
"These are sophisticated enterprises that have professional facilitators in information technology that are backed by high powered lawyers and accountants who use offshore tax havens."
Mr Lawler said the public needs to be aware of online scams and be careful about what personal information they give to surveys and online competitions.
According to the report, investors are increasingly being targeted by scams which they are referred to by complicit or compromised brokers, but are actually run by offshore crime groups.
"We see families becoming dependent on social welfare after losing life savings," Mr Lawler said.
Home Affairs Minister Jason Clare said Australia's wealth also means its a prime target for illicit drug cartels.
"The typical wholesale price for a kilo (of cocaine) in Colombia is $US2500, Mexico $US12,500, the US $US30,000," he said.
"In Australia it's $US200,000."
Mr Clare said the report also gives a sobering warning about the trend among criminal groups, particularly outlaw motorcycle gangs, to engage in public shows of violence.
It warns innocent people are increasingly likely to get caught up in scenes like the bashing and stabbing murder of a gang member at Sydney airport in 2009.
Criminals are also using hidden websites, concealed in online networks, to source firearms and parts.