An IT business in Adelaide's eastern suburbs has become the second victim of a smooth talking conman, who's so far made off with $13,000 dollars in cash.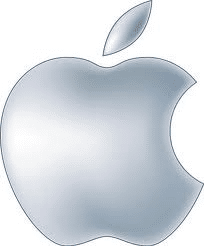 He offers Apple computer products at rock-bottom prices, but delivers nothing more than boxes of newspaper, flour and sugar.
Police say the scammer also went to a restaurant at suburban Smithfield with what appeared to be a genuine Apple identity card, and offered Apple iPads and iPhones for sale at a discounted rate.
His victim inspected some genuine goods then negotiated a $6000 deal for five iPads and ten iPhones.
The swindler repacked his stock into its original packaging and took it outside, saying he was going to his car for a receipt book.
The fake salesman then handed over what appeared to be the identical packages and left with the money.
'When he (the victim) checked the bags later, he found that they contained bags of corn flour and Chinese newspapers,' police said.
The dodgy salesman had a heavy European accent, was of Mediterranean appearance aged about 30 to 35, 165 centimetres tall and with a stocky build and short brown to grey hair, police say.
Police are asking anyone who is offered greatly discounted iPhones of iPads to contact them as soon as possible.