Troubled singer Amy Winehouse has been found dead at her flat in North London.
The Grammy award-winning singer struggled with drink and drug addictions. Her death is as yet unexplained.
'Police were called by the London Ambulance Service to an address in Camden Square shortly around 4pm (UK time) yesterday on the 23rd July, following reports of a woman found deceased," a police statement said. The ambulance had arrived within 5 minutes from when it had been called. 
"On arrival officers found ther body of a 27 year old female who was pronounced dead at the scene. Inquiries continue into the circumstance of the death. At this early stage it's being treated as unexplained."
Winehouse rocketed to fame after winning five Grammy awards for her 2nd album released in 2006, Back To Black, and also her single, Rehab.
In the4 run up to her live return, Amy spent a week at an addiction treatment clinic in London, reportedly at the suggestion of her dad, Mitch, over concerns that she was drinking too much.
But Winehouse pulled out of her European comeback tour following a disastrous opening performance in Serbia on June 18th. She was booed off as she appeared to be too drunk to sing. Around 20,000 people were at the gig, but many soon left. During her concert, which lasted about and hour and a half, Amy Winehouse could only mumble some of the lyrics and was way out of time with the rest of her band.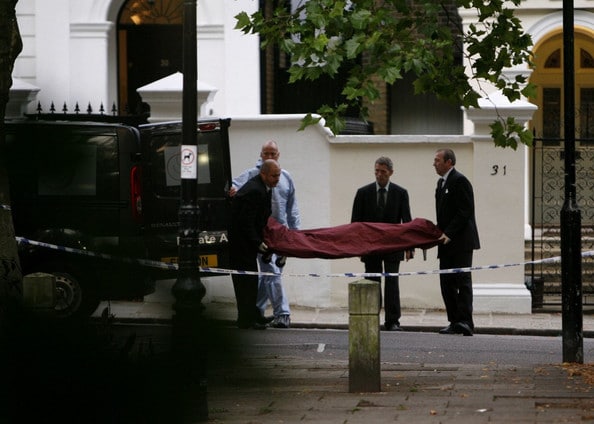 Winehouse left the stage twice with many fans showing their displeasure. After that, the rest of her tour was cancelled.
Everyone saw it happening but prayed in wouldn't. She had recently come out of a clinic and was looking rather well…in fact, the best she'd looked for a while.
People may blame the 'managing' of Amy Winehouse could have been better…but she was always on a self-destruction course. Doesn't any one learn from the mistakes other 'stars' make? But having said that, you can lead a horse to the water, but you can't make him drink it.
She was a great artist…better than Duffy, Adele and all the rest….have a listen…the proof's in the pudding. Her voice, what she was singing about has REAL soul…not just someone with a good voice.
To all of those artists that aspire to Amy…you know, the message couldn't be clearer. Maybe if she'd have come to live in Australia, work on a farm and get to grips with real life…oh…who knows.
She will be sadly missed…it's a shame we will never get to hear the next album.
by Wallace McTavish