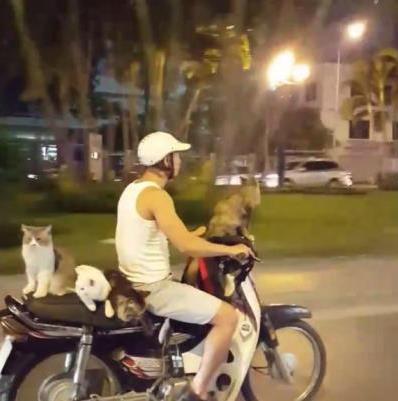 A Vietnamese man who just loves pussy has been dubbed 'the Cat Lord' after a video gone viral showed him riding a motorcycle with 4 cats as passengers.
The video was posted in Facebook by Nguyen Duy Phuong, who is seen riding in Hanoi late at night with one cat on the handle-bars, and three cats on the seat behind him.
And I must say, they do look relaxed – it's obviously not the first time they've been on a motorcycle.
Nguyen has written, 'All hail the Cat Lord'
I think he's more likely to fit the nick-name, 'Pussy Man'