One of Australia's most popular pop singers, Darryl Cotton, died from liver cancer last week.
The 62-year-old was best known as a founding member of the rock group Zoot, and later for hosting a Saturday morning television variety show.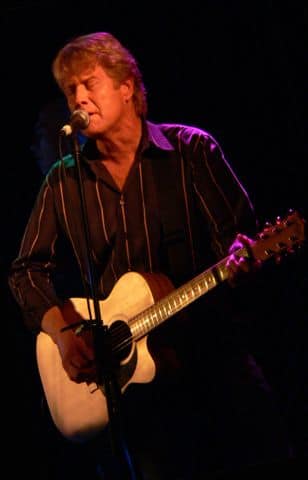 Cotton appeared also in Australian TV show Young Doctors, as well as playing the lead role in Andrew Lloyd Webber's Joseph and the Amazing Technicolour Dreamcoat.
Friend and fellow performer Jim Keays says Cotton was a "lovely guy".
"He was a lovely guy. I mean with Cotton, Keays and Morris in the last 12 years, we were almost like married to each other in a lot of ways. We toured with each other and we stayed in the same rooms when we were on the road and I can't remember there ever being any arguments."
Keays said Cotton was also a great charity worker.
"He had a television show in the 80s called The Earlybird show with Marty the Monster and he used to go to hospitals and visit kids with cancer. He was always doing charity work. He was a non-stop charity worker. He was a very giving person in that way and he'll be sadly missed.
"He was very youthful. Youthful looking, youthful in himself and out of the three of us I'd have thought he'd be the last one to go because he was a non-drinker, non-smoker."
Keays says Cotton got sick about six or eight weeks ago.
"We went to Brisbane and did the Queensland gigs without him and came back and found that he'd had the tests in the meantime and that he had cancer. It was a real shock. And he basically just deteriorated from there very quickly.
"He was normal, healthy, one of us, and all of a sudden he's on death's door."
by Wallace McTavish