Avril Lavigne has revealed Marilyn Manson convinced her to shave her head last year.
The Canadian singer revealed she decided to chop her locks while spending time with Manson and his band during her stay in France last year.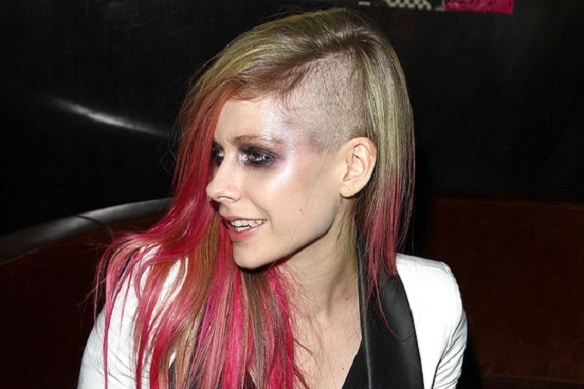 "I had wanted to shave the side of my head for quite some time and I used to put it in a braid, at the side of my head, and so it was kind of like shaving it," she explained. "It was on my adventure to France. During my adventure, when I was living there, we were hanging out backstage and we were with his band having a few drinks and I was like, 'Let's shave my head. I'm ready; let's do this!'
It was recently reported that the pair would work together on a song titled 'Bad Girl', due to appear on Lavigne's forthcoming new album, scheduled to be released in September. Lavigne has previously described it as one of the record's "heavier" songs.
When asked about how the collaboration came about, she replied: "It was last minute. I was sitting there at the board thinking Manson would be perfect on this track, so I texted him and he's like, 'I'll come over and hear it.' So he came at four o'clock in the morning… Yes, it was one of those nights."
Lavigne's latest single 'Here's To Never Growing Up', which was co-written with her fiancé Chad Kroeger, is released on June 23.
by Wallace McTavish