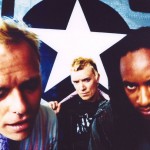 The Prodigy are on the verge of cracking India after recording a track for the most expensive Bollywood movie ever made.
The blockbuster film, which is a science fiction film called Ra One, will be released next winter.
Its star, Shahrukh Khan, a huge fan, insisted The Prodigy and rapper Akon were on it.
by Wallace McTavish