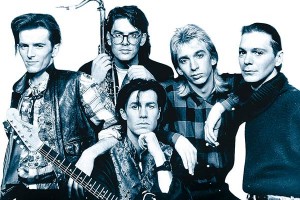 The Models have cancelled their reunion gig in Perth after band member, James Freud, committed suicide in Melbourne last week.
They were due to play at the Perth International Arts Festival at the Becks Music Box on February the 17th, 2011.
James Freud had battled with alcoholism but had been sober for the last five years. He'd also released a couple of books on the recovery of being an alcoholic.
The concert is to be postponed as a mark of respect for Freud, 51, even though he wasn't in the band line-up.
Tickets will be refunded, but a date is being discussed as to where and when the concert can be re-arranged.
by Wallace McTavish