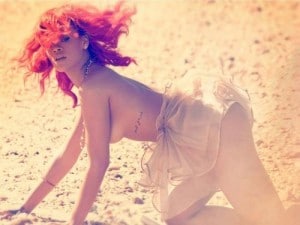 Rihanna says she's finally free from vicious ex-boyfriend Chris Brown.
The Barbados born beautys new photos look absolutely stunning and she shows how much she's blossomed since turning her back on Brown.
She struggles with past decisions, especially after swearing never to let a man touch her after seeing her mum suffer from domestic violence.
R&B singer, Brown, 21, attacked Rihanna in his car in Los Angeles. He was sentenced to five years probation, a year long domestic violence program and 180 days of community service.
Rihanna says that dark period is finally over and she feels stronger now than ever.
Her latest album, 'Loud', is in the charts, and she sometimes thinks that her sexy image may annoy people.
Not us, Rihanna…not us.
by Wallace McTavish