In 1986, the Rock and Roll Hall of Fame announced its first group of inductees: Buddy Holly, Chuck Berry, Elvis Presley, Fats Domino, James Brown, Jerry Lee Lewis, Little Richard, Ray Charles, Sam Cooke and the Everly Brothers.
Since then, the Hall has added a new class of inductees each year, expanding by January 2008 to 209 honorees in four categories: Performers, Non-Performers, Sidemen and Lifetime Achievers.
The category in which the Hall is most conspicuously lacking, however, is women.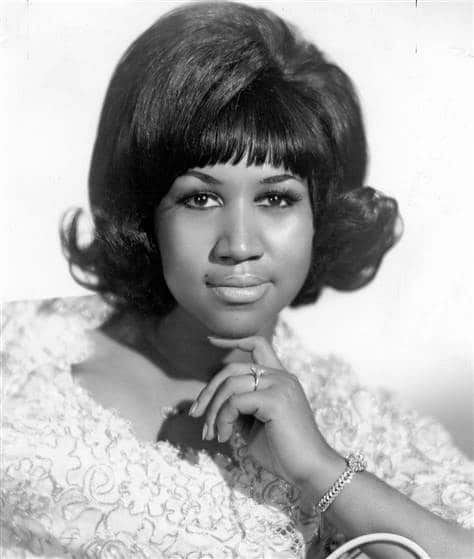 Of the 159 total inductions in the Performers category, 135 have been of solo male performers or male groups. Only 10 solo female performers and 13 groups containing at least one female performer have been added since the Hall admitted its first woman—Aretha Franklin—on January 3, 1987.
A combination of history and Hall of Fame policy help explain the gender imbalance. To be considered for induction into the Rock and Roll Hall of Fame, candidates must have released their first album at least 25 years earlier. This means that in its first ten years of existence, the Hall of Fame considered only female rock and roll figures from the 1960's and earlier, a period during which there were relatively few prominent women working in what would generally be considered rock and roll.
There was Aretha, there were girl groups like the Supremes and Martha and the Vandellas (inducted in 1988 and 1995, respectively) and there was Tina Turner (inducted with Ike in 1991), but beyond those obvious choices, the Hall had to look to three women—LaVern Baker, Etta James and Ruth Brown—who were really more R&B than rock and roll.
In its second 10 years, women fared better with the Hall of Fame as artists like the Jefferson Airplane (1996), Joni Mitchell (1997), Bonnie Raitt (2000) and the Pretenders (2005) became eligible for induction.
The Hall's roster of honorees is a striking reflection of how much rock and roll really has been, and continues to be, a man's world.
For the record, the solo women and groups containing women who have been inducted into the Rock and Roll Hall of Fame as of 2008 are (in order of induction):
Aretha Franklin
The Supremes
LaVern Baker
Ike and Tina Turner
Ruth Brown
Etta James
Martha and the Vandellas
Janis Joplin
The Shirelles
Jefferson Airplane (Grace Slick)
Gladys Knight and the Pips
Joni Mitchell
The Mamas and the Papas (Cass Elliot and Michelle Phillips)
Fleetwood Mac (Christine McVie and Stevie Nicks)
The Staple Singers
Dusty Springfield
Bonnie Raitt
Talking Heads (Tina Weymouth)
Brenda Lee
The Pretenders (Chrissie Hind)
Blondie (Debbie Harry)
The Ronettes
Patti Smith
Madonna
by Wallace McTavish