Madonna has always lived for dancing and singing, but she's best at commanding attention.
Now the singer is 53 and knocking out her 12th studio album, you might expect her tastes to change…but no.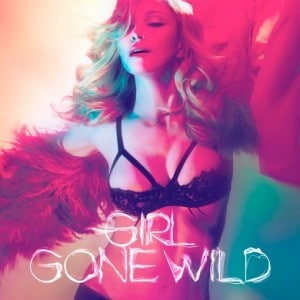 Her appetite for making music to get a sweat on to is showing no sign of dinner lady's arm. I've had a listen to new collection MDNA and it is packed with special little  chemicals…including dubstep.
Her daughter Lola is a huge fan of producer Skrillex and it sounds like mum  might have been listening in.
In fact, Lola gets a gig on backing vocals on the album's stand-out track  Superstar. Opener Gang Bang also follows the dubstep trend.
Madge has gone back in the Confessions On A Dancefloor direction for an album  packed with big pop classics.
Her past release, Hard Candy, was a let-down for even her most loyal  followers. So it's a wise move to return to what she does best. And it's all thanks to her successful partnerships with top European  producers.
William Orbit, who was behind Ray Of Light, is back on board…and fuck me, it doesn't half show. Ray Of Light was and is one of Madonna's classics. Having rappers M.I.A. and Nicki Minaj on board was a shrewd move and they bring quality as well as credibility to their guest appearances.
Lyrically, she spits out a few harsh words for ex-husband Guy Ritchie on I  Don't Give A…but that's to be expected. She's an artist, and, as anyone who's anyone knows, bad life experiences are terribly good for your own art…basically, it brings out the best. If Madge was happy all of the time, she wouldn't half come out with shit.
But she also accepts some responsibility for a broken marriage on bonus track  I Fucked Up. Fans will love I'm Addicted, Turn Up The Radio and Some Girls…they are  classic Madge. Falling Free is the most stripped-down Madonna track I've heard for years.
The album should be the spine of an incredible live show…just what her army  of followers will want to hear.
It's a return to form and out on March 26.
by Wallace McTavish