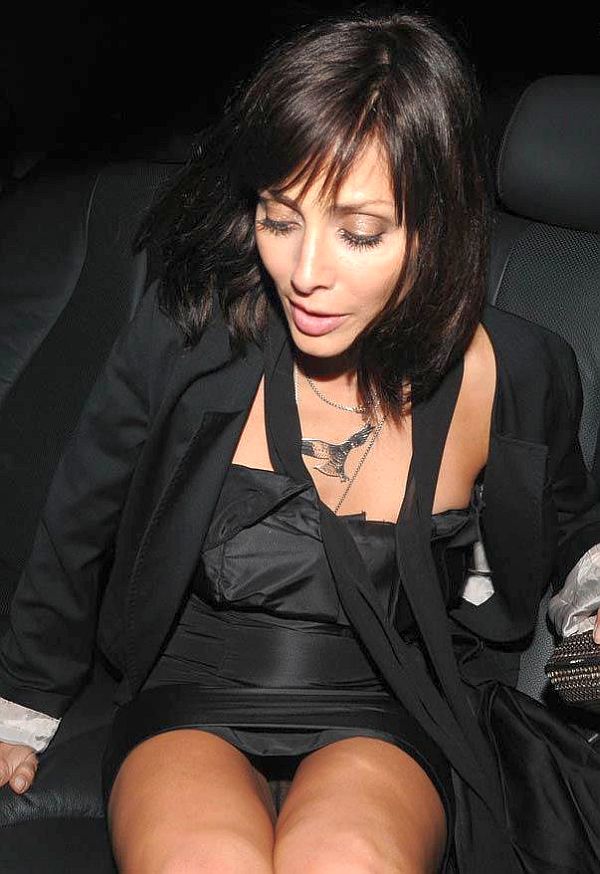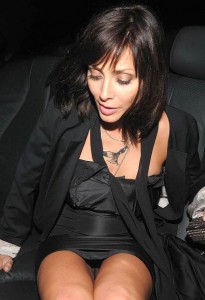 Natalie Imbruglia and Danni Minogue have been judging and assessing Britain's X-Factor.
And whilst out on the town, Natalie had her gusset photographed by Britain's gutter-snipe press. This photograph suggests that you can't accuse her of lip syncing.
I'm not a knickers expert, by any means, but I think she's wearing a pair of 'see-throughs'.
Isn't it dreadful, that if you get in and out of a car, you've got to hope that you remembered to put a pair of knickers on. Not that Natalie Imbruglia cares because she might as well not have worn any.
I mean, I should be writing about the talent on the X-Factor, but to be fair…there's not usually a great deal of talent on these shows. Not at least until you get down to the last 3, and then there might be.
Anyway, our Natalie's got more talent than any of them, and so has her outfit.
To be honest, the photographer has got talent, too. Because he or she has made voyeurism an acceptable sort of art-form. And getting some of these 'up-skirt' photos, you really physically have to be quite low when taking the photograph.
Oh well, at least her knickers weren't 'Torn'.