Snoop Lion – aka Snoop Dogg…has claimed that homosexuality may never be deemed "acceptable" in rap music.
In July last year, singer Frank Ocean opened up about his sexuality and revealed that his first love had been a man. But asked whether Ocean's public statement was a sign of progress in rap music, Snoop suggested that the "masculine" attitude of hip-hop made it difficult.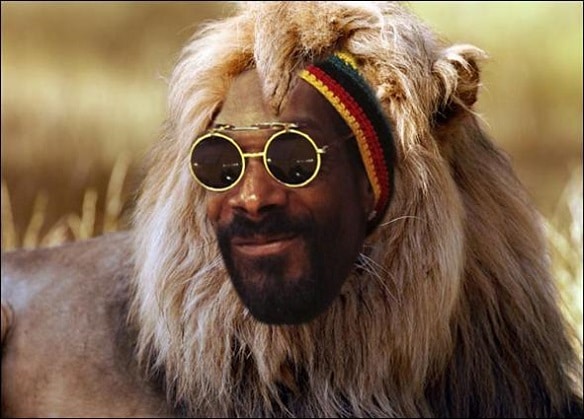 "Frank Ocean ain't no rapper," he said. "He's a singer. It's acceptable in the singing world, but in the rap world I don't know if it will ever be acceptable because rap is so masculine.
"It's like a football team," he added. "You can't be in a locker room full of motherfucking tough-ass dudes, then all of a sudden say, 'Hey, man, I like you.' You know, that's going to be tough."
Revealing his own thoughts on the matter, meanwhile, he said: "I don't have a problem with gay people. I got some gay homies. Yeah, for real. People who were gay used to get beat up. It was cool to beat up on gay people back then. But in the 90s and 2000s, gay is a way of life. Just regular people with jobs. Now they are accepted, not classified. They just went through the same things we went through as black."
Snoop also spoke about the reasons for his recent reinvention as a reggae artist. "I wanted to make songs about the life I'm living now as a father and as a 41-year-old man, as opposed to always talking about my childhood and my upbringing," he explained. Asked why he couldn't have done the same thing as a rapper, he said it wouldn't have worked "because of my branding", which he then described as: "Gangsta. West coast, from the hood. Speaking for the lost generation – the gangstas, the drug dealers. And I did it 21 years straight, faithfully, till I couldn't do it any more."
Earlier this week, Snoop debuted a new track titled 'Ashtrays And Heartbreaks', which is a collaboration with singer Miley Cyrus.
The song will appear on his new album 'Reincarnated', which also features collaborations with Drake, Chris Brown and Rita Ora, and is set for release on April 23.
by Wallace McTavish