AC/DC front man Brian Johnson has stated that he would like to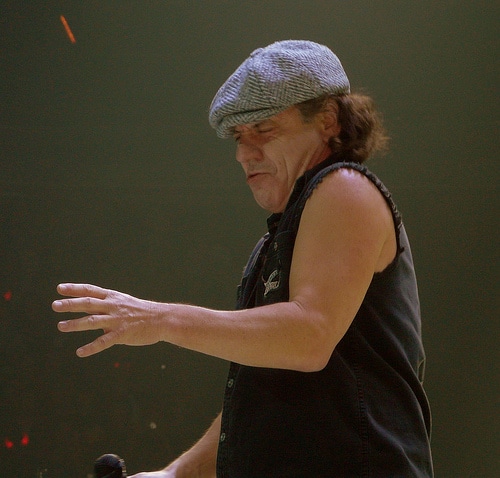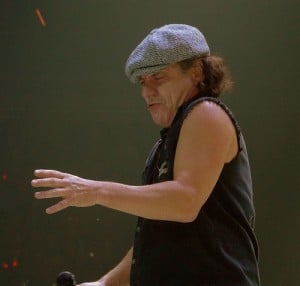 compete in an Australian motorsport category, possibly the V8 Supercars.
The Englishman is a regular competitor in historic races (races featuring classic cars) in the US where he currently lives, but Johnson says that former Formula 1 driver David Coulthard advised him to step up to a more competitive category.
Johnson said that it could possibly be in Australia, the country in which the band he fronts started.
"I didn't really think he was serious but late last year we were talking about race series I could do," Johnson wrote in his column for Fairfax Media.
"Australian V8 Supercars came up and I'd love to have a shot in one of them.
"David Coulthard instils so much confidence in you when he talks. He said he thought I could step up a bit and have a bit of fun."
Johnson also wrote in his piece that he will be spending much of the northern hemisphere summer at race tracks in his recently purchased and rebuilt '65 Lola T70 race car. Bringing the car down to Australia for special events is also a possibility.
"After more than two years touring with AC/DC, I'm hitting the road again," the 63-year-old wrote. "Well, more like the track than road."
"The plan is to spend the summer in Europe for some racing there and then I'd love to bring it down to some of the Australian vintage racing events.
"Hopefully we'll get to the Goodwood Revival, Silverstone, we're trying to get into Donington, and Classic LeMans.
"We had more than 5 million people come to see the band but I'd be pleased if 500 come to watch me do what I like best – racing.
"It's going to be quite a year. My season will start in Florida, where I live, and with a bit of luck it could end up in a V8 supercar Down Under."
Johnson wrote that he is a big fan of V8 Supercars, even rating it higher than America's biggest race category…NASCAR.
"I've tried NASCAR at Indianapolis," he wrote.
"That gets your arse twitching like a rabbit's nose. I just loved it.
"Like Nascar, V8 Supercars have a lot of power there and all the cars are pretty equal so that's what makes it so exciting to watch. But it's more exciting than NASCAR.
"When you hear the big V8s coming by, that's what you want to hear. That's what gives you the goosebumps, a little shiver down the back.
"And when there's about 50 of them coming at you, man, that's rock'n'roll, right there.
"Those V8 utes look fun as well. I wouldn't mind having a crack at one of them."
by Buford Balony