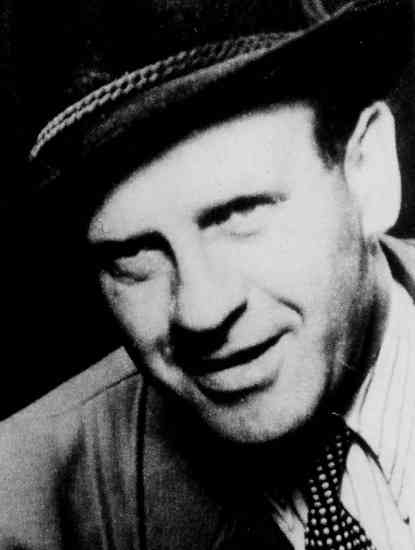 German businessman Oskar Schindler, credited with saving 1,200 Jews from the Holocaust, dies at the age of 66.
A member of the Nazi Party, he ran an enamel-works factory in Krakow during the German occupation of Poland, employing workers from the nearby Jewish ghetto. When the ghetto was liquidated, he persuaded Nazi officials to allow the transfer of his workers to the Plaszow camp, thus saving them from deportation to the death camps. In 1944, all Jews at Plaszow were sent to Auschwitz, but Schindler, at great risk to himself, bribed officials into allowing him to keep his workers and set up a factory in a safer location in occupied Czechoslovakia. By the war's end, he was penniless, but he had saved 1,200 Jews.
In 1962, he was declared a Righteous Gentile by Yad Vashem, Israel's official agency for remembering the Holocaust. According to his wishes, he was buried in Israel at the Catholic cemetery on Mount Zion.
There was also a film called 'Schindlers List', in which Liam Neeson played Oskar Schindler.