On this day, the gunslinger Franklin "Buckskin" Leslie shoots the Billy "The Kid" Claiborne dead in the streets of Tombstone, Arizona.
The town of Tombstone is best known today as the site of the infamous shootout at the O.K. Corral. In the 1880s, however, Tombstone was home to many gunmen who never achieved the enduring fame of Wyatt Earp or Doc Holliday. Franklin "Buckskin" Leslie was one of the most notorious of these largely forgotten outlaws.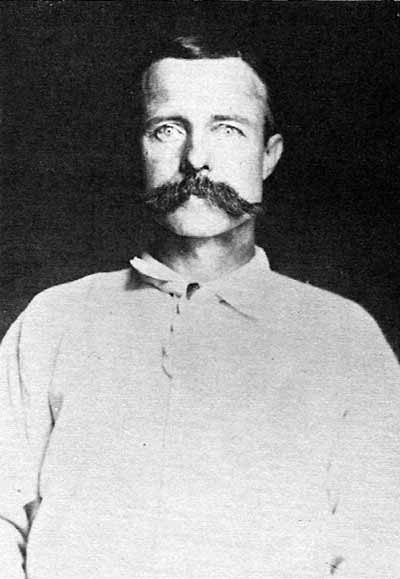 There are few surviving details about Leslie's early life. At different times, he claimed to have been born in both Texas and Kentucky, to have studied medicine in Europe, and to have been an army scout in the war against the Apache Indians. No evidence has ever emerged to support or conclusively deny these claims.
The first historical evidence of Leslie's life emerges in 1877, when he became a scout in Arizona. A few years later, Leslie was attracted to the moneymaking opportunities of the booming mining town of Tombstone, where he opened the Cosmopolitan Hotel in 1880. That same year he killed a man named Mike Killeen during a quarrel over Killeen's wife, and he married the woman shortly thereafter.
Leslie's reputation as a cold-blooded killer brought him trouble after his drinking companion and fellow gunman John Ringo was found dead in July 1882.
On November 14, 1882, Leslie became involved in an argument with Billy Claiborne who, after the recent death of William Bonney (who was the original Billy the Kid, and there are many stories…some with possible evidence that he was never killed and lived to a ripe old age), had demanded to be known as "Billy the Kid".
A survivor of the Gunfight at the OK Coral, Claiborne claimed to have killed three men who had ridiculed him, but there is only evidence of Claiborne 's fight with Bill Hickey. After the O. K. Corral shootout, Claiborne's reputation suffered because he fled the scene.
According to Leslie, he was talking with some friends in the Oriental Saloon when Claiborne elbowed his way in and began using insulting and abusive language. Claiborne was very drunk, threatened patrons, and vandalized the saloon. He demanded that Leslie call him "Billy the Kid". Leslie asked Claiborne to not interfere, but Claiborne returned and resumed his foul and abusive speech. Leslie grabbed Claiborne by his coat collar and escorted him out. Leslie said, "He used very hard language, and as he started away from me, shook a finger at me and said, 'That's all right Leslie, I'll get even on you.'"
A few minutes later first one man and then another said there was a man waiting outside to shoot Leslie. The second man said it was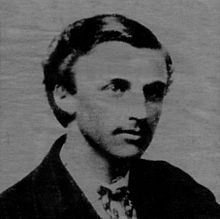 Claiborne and that he was waiting outside with a rifle. When Leslie stepped outside he saw "a foot of rifle barrel protruding from the end of the fruit stand." He tried to talk Claiborne out of shooting but he raised the rifle, missing Leslie. Leslie returned fire and hit Claiborne in the chest. "I saw him double up and had my pistol cocked and aimed at him again…I advanced upon him, but did not shoot, when he said, "Don't shoot again, I am killed."
Because Claiborne was waiting outside to ambush Leslie and fired first, the killing was ruled self-defense. It was described as "an incident that became an open-and-closed affair over the short period of time required by Frank to puff through a rolled cylinder of Bull Durham.
The remainder of Leslie's life was equally violent and senseless.
After divorcing Killeen in 1887, he took up with a Tombstone prostitute, whom he murdered several years later during a drunken rage. Even by the loose standards of frontier law in Tombstone, the murder of an unarmed woman was unacceptable, and Leslie served nearly 10 years in prison before he was paroled in 1896.
After his release, he married again and worked a variety of odd jobs around the West.
Records of Leslie's death do not agree. One source says that he committed suicide in 1925…another story states that he struck it rich in the Alaskan Gold Fields, and died as a rich land baron in the San Joaquin Valley…the best source however, states that he ended his days in 1930, drunk and penniless, except for the generosity of a bartender who let him sleep in his back room in exchange for sweeping up every night.
Leslie was reputed to be the owner of a special revolver. On January 14, 1881, Leslie sent a letter to the Colt firearms company. It was a Colts Frontier Model to take Winchester Cartridges 44 Cal., the revolver had a 12 inch barrel, browned, superior finished throughout with carved ivory handle, also send scabbard or belt with everything complete for carrying & cleaning the Pistol answer soon as convenient, stating price and when I can have Pistol by Wells Fargo & Cos. and oblige.
It was estimated that this Frank Leslie was about 80-81, which would make him to be the right age to be the Frank Leslie of Tombstone fame.In June 1974 a newspaper article reported " A silver buckled belt owned by gunfighter Buckskin Frank Leslie sold for $2,500 at a recent Los Angeles Auction specializing in Old West memorabilia."