Newsmax's eye-opening Aftershock Survival Summit video, with exclusive interviews and prophetic predictions, already has affected millions around the world — but not without ruffling a few feathers.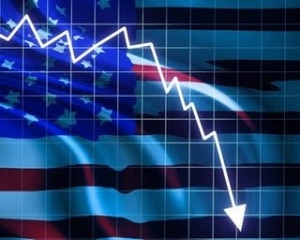 Initially screened for a private audience, this gripping video exposed harsh economic truths and garnered an overwhelming amount of feedback.
"People were sitting up and taking notice, and they begged us to make the video public so they could easily share it," said Newsmax Financial Publisher Aaron DeHoog.
But that wasn't as simple as it seems. Various online networks repeatedly shut down the controversial video. "People were sending their friends and family to dead links, so we had to create a dedicated home for it," DeHoog said.
This wasn't the first time Wiedemer's predictions hit a nerve. In 2006, he was one of three economists who co-authored a book correctly warning that the real estate boom and Wall Street bull run were about to end. A prediction Federal Reserve Chairman Ben Bernanke and his predecessor, Alan Greenspan, were not about to support publicly.
Realizing that the worst was yet to come, Wiedemer and company quickly penned "Aftershock." However, just before it was publicly released, the publisher yanked the final chapter, deeming it too controversial for newsstand and online outlets such as Amazon.com.
"We got lucky," DeHoog said. "I happened to read the original version, which contained this 'unpublished chapter,' which I think is the most crucial in the entire book. Wiedemer gave Newsmax permission to share this chapter with our readers."
With daily economic forecasts projecting doom and gloom and no recovery in sight, people need to learn how to survive economic disaster. During the past quarter alone, unemployment skyrocketed to 9 percent. Inflation continues to soar and the U.S. national debt crisis is still on the fence between raising the debt ceiling or massive budget cuts, with no resolution in sight.
During Newsmax's Aftershock Survival Summit video, Wiedemer discusses the dire consequences of Washington, D.C.'s, bipartisan, multi-decade "borrow-and-spend" agenda. He also explores the inflation nightmare, the impending plunge in home prices, the looming collapse of the stock and bond markets, a possible historic surge in unemployment, and how to survive what life in America will be like in the days of the "Aftershock."
Despite appearances, Aftershock is not a book with the singular intention of scaring the heck out of people. Although it does provide a harsh outlook for the economic future of America, the true value lies in the wealth of investment tips, analyses, predictions, budget advice, and sound economic guidance that people can act on immediately, offering a ray of recovery hope and an indispensable blueprint for life after shock.
Viewers of Newsmax's Aftershock Survival Summit video heard detailed advice for handling credit card debt, home and car loans, life insurance, unemployment issues, how to beat inflation, making personal budget cuts and many more recovery tools to survive the economic aftershock. They also took advantage of a special Newsmax offer for a free copy of the new edition of "Aftershock," which includes the final "unpublished chapter."
by Danny Mason