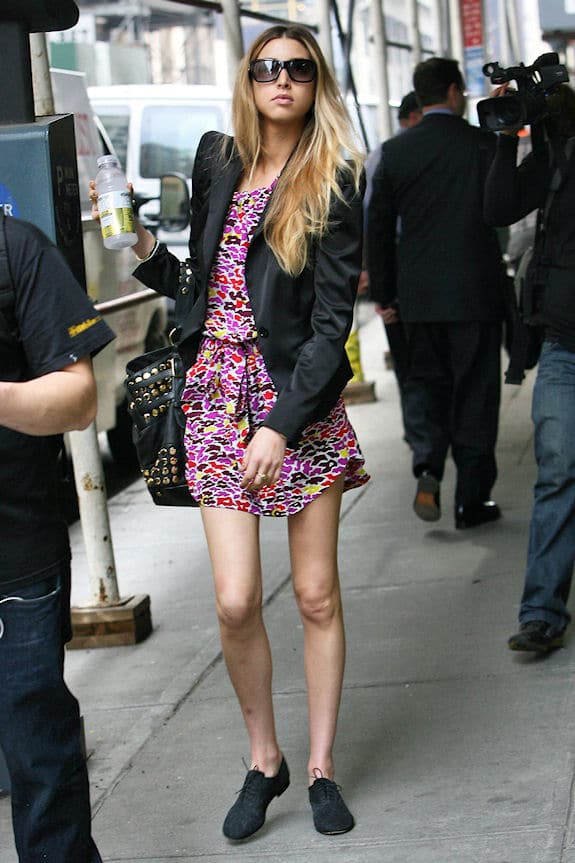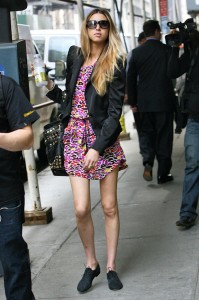 Whitney Port has revealed her diet secrets, saying that she once survived on 1000 calories a day. It's not a secret though, love, is it. If you eat less, you lose weight…so that makes me a fucking genius.
The regime saw the slender The Hills star eat just half the recommended calorie intake for women. And in an admission sure to shock many, she claimed she had never eaten pasta.
The only reason that she's making out that it's shocking is because, after The Hills…this reality star is missing the limelight and obviously needs to feel famous…which she just isn't.
Whitney admitted that she knew her diet 'wasn't healthy' but had succumbed to the pressure of life in the public eye.
The 25-year-old, who now stars in her own spin-off show The City, added, 'Working in Hollywood, there's just a constant pressure to look your best.
'For all of us who are on TV, it's natural to be like, "I have to stare at myself all the time, I want to look the best I can."'
I'm sure this is true, and to be honest, it must be difficult. But when the 'diet' publicity dies down, we'll be hearing about how she became anorexic…or some shit like that.
In the interview with the Australian OK! magazine she admitted that her health had suffered.
'It's hard to have that balance of wanting to look good but stay healthy,' she said. 'It's push/pull.
'I've monitored what I've put in my mouth. Eating 1,000 calories a day is as bad as its ever gotten, which isn't healthy'
Even now the 5ft10in star is said to weigh just 8 stone.
Arriving at the Bowl for a Better LA at Lucky Strikes in the Los Angeles last night, she showed off her slender frame in tight-fitting jeans and a blazer.
Whitney is now forging a career as a budding fashion designer, with her own line, Whitney Eve.
She moved to New York to pursue her career, but returns frequently to her California home.
'I really love LA. My family is here, and I just love the vibe," she said recently.
Of course she loves 'the vibe'. She's in the 'fake' capital of the world. The great Los Angeles, where anyone who's anyone is superficial…you just won't get on if you're down to earth. My version of 'down to earth' and yours to, is nothing like LA's version of 'down to earth'.
Having said all this, I really hope that she stays well and doesn't succumb to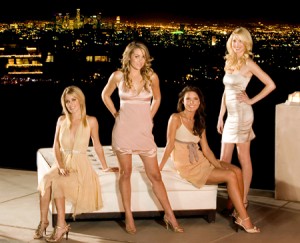 pressure from being in the public eye. Because the trouble is, when the public are thrown into television on reality shows, it always seems a good idea at the time. And there are so many pit-falls. Let's face it…The Hills program was very different and somehow ground-breaking, when it comes to reality shows.
She is based in New York at the moment because her boyfriend, Ben Nemtin, is based there. I know that there are some really down to earth people there (my version of DTE), but she won't be hanging around with those people. She should do, because it may do her some good. Otherwise she'll just continue to hang with fake folk…because she, like everybody else on The Hills, is just a fake fuck.
by Robbo Green