Snoop Dogg is going to coach children in American Football…he's also going to educate them in marijuana.
The rapper is planning to educate the eight and nine-year-olds under his care at the Orange County Junior All America Football League about his love of…marijuana.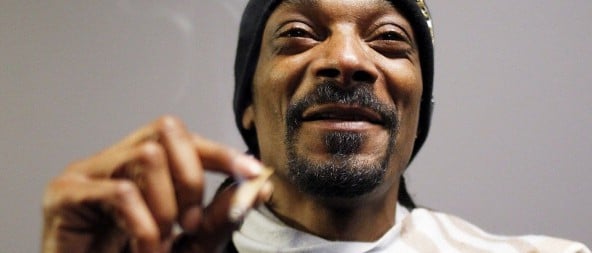 The hip-hop star…who's now reinvented himself as reggae singer Snoop Lion…explained: "It's not that I would ever push weed on our kids.
"But if they wanted to, I would love to show them how. The right way, so that way they won't get nothing put in their shit or overdose or trying some shit that ain't clean."
Snoop is so intent on weed education that he is planning to read a book to his pupils called It's Just A Plant: A Children's Story Of Marijuana.
In it a little girl is taught about the "awesomeness" of dope by her parents.
Snoop said: "Believe it or not, they need to know."
by Milo Johnson