Rumours are swirling that stunning Danish model Nina Agdal has scooped the cover of the Sports Illustrated Swimsuit issue.
The 20-year-old has already posed for the issue – out on February 12 – and is believed to have beaten off stiff competition from top contender Katherine Webb.
While you may not have heard of Nina just yet – you will soon as millions of Americans will watch her on Super Bowl Sunday starring in the new Carls Jr. commercial.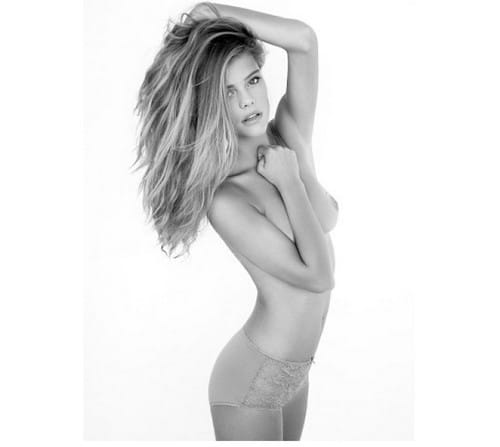 Similarly, Sports Illustrated cover girl 2012 Kate Upton also appeared in the Carls Jr. Super Bowl advert last year. Kate, 20, became a star after her appearance on the cover of the swimsuit issue – and appears in a raunchy Super Bowl advert for the Mercedes-Benz CLA.
The Carl's Jr. ad features Nina eating a charbroiled Atlantic cod fish sandwich – and the model revealed: 'I had some bites but had to spit some out, too. I think I went through around 50 sandwiches that day, if not more! But I still ate breakfast, lunch, and dinner.'
She added: 'It's just me in a bikini, hanging out in Maui, Hawaii, and I brought my fish sandwich, I'm just hanging out on the beach, and this guy comes up – and I think I'm rejecting him – even though he's really cute and sunburned.'
After Carl's Jr. announced that Nina would star in their Super Bowl ad, the Sports Illustrated Swimsuit Issue 2012 rookie of the year quickly gained 26,000 Twitter followers in less than 12 hours.
Nina said: 'It's crazy – my Twitter is blowing up. The reaction has been very, very positive.'
But with her ad premiering during the Super Bowl, Nina will be forced to watch at least some football this weekend, adding: 'I'm definitely going to watch the Super Bowl – not just because of my commercial – but because it is a big tradition here. You have to be a part of it, so I'm going to join the club.'
While she's currently single, Nina is planning on keeping her Super Bowl plans low-key, saying: 'I'm inviting some of my girlfriends over while I'm here in L.A. to watch it. It'll be a small group with some great food – that's my plan.'
Meanwhile, fans of Katherine Webb will not be disappointed as she is also in the swimsuit issue.
The gorgeous brunette, 23, girlfriend of Alabama quarterback AJ McCarron, became an overnight sensation when ESPN play-by-play man Brent Musburger commented on her looks.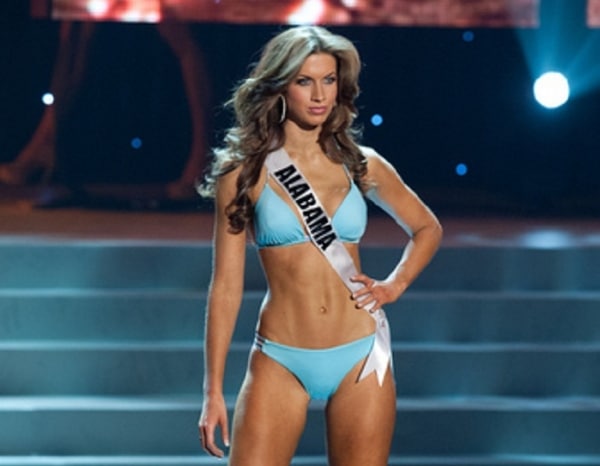 The 2012 Miss Alabama said: she was 'completely dumbfounded' to be asked to appear in the issue, adding: 'It was so shocking to me because literally overnight I go from being AJ's girlfriend and going to support him in the championship game to being on every major media news outlet.
'It's just so surprising to me. I don't know what God has planned, but obviously he's working on something. When Sports Illustrated called it just became even more real that this is happening. Every single model wants to be in Sports Illustrated, and I feel extremely blessed to have that opportunity.'
However, Katherine's father Alan Webb revealed: 'There is a certain image that she wants to portray.
'She was interviewed recently and was talking about an offer she received to appear in Playboy. She said that being from the South and particularly Alabama, you don't want to do anything to embarrass your grandmother!'
 by Harry Harper