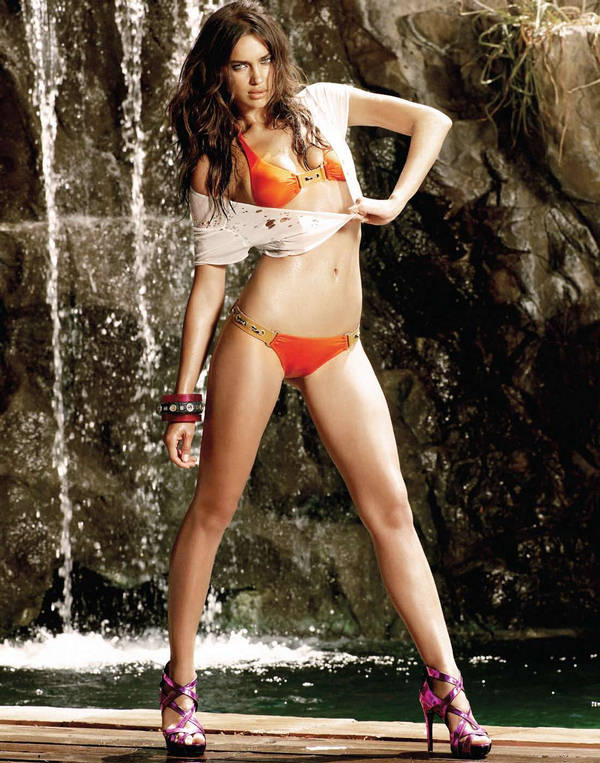 Soccer ace Cristiano Ronaldo aka 'Twinkletoes', is often criticised for being smug.
But when his girlfriend looks like this…who can blame him.
She is Irina Shayk and is pictured here doing what she does best…modelling bikinis. Irina is modelling the Beach Bunny Swimwear Collection.
Former Manchester United star Ronaldo started dating Irina last May when they both featured in an advertising campaign for the Armani Exchange.
And just like her bloke, Russian Irina is good up front.
by Debbie Dot