He had the money, the fame and the fast cars, but his brother believes that even with all that, Ryan Giggs was still a jealous man and that's why he stole his wife.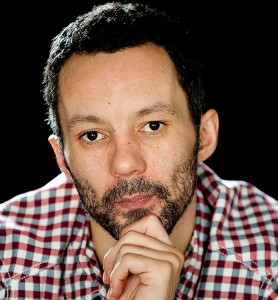 Rhodri Giggs has spoken out about how the one thing he had in his life that Ryan didn't, was what ultimately drove the Manchester United ace to have an eight-year affair with his now estranged wife Natasha Giggs.
Rhodri, 34, was left devastated after hearing of the betrayal his older brother committed, taking sibling rivalry to a whole other level. He described how the veteran winger had all the things that he could only dream of and Natasha, 29, was just another trophy for his shelf.
He told the press: 'He took Natasha despite him having everything and me nothing. She was the only thing I had and he did not – so he took it.'
Ryan, 38, has not only ruined his little brother's marriage he has also ended his love affair with Manchester United because Rhodri can't stand to watch his beloved Red Devils as long as the number 11 is on the team.
He used to look forward to watching his famous sibling play every week at the club he supported but now he can't stand to watch a single minute of play in case he sees the most decorated footballer in English football.
Rhdori is a player-manager at Salford City and earns just £400 a week which nothing compare to Ryan who is on $150,000 a week, a fact which he thinks has made Ryan feel invincible.
He said: 'He did this because he would get away with it.'
The downtrodden father-of-two looked up to Ryan when they were younger and they were close, but when Rhodri was imprisoned for four-and-a-half-months for assaulting a Manchester City fan who abused him, he was never visited by his brother.
He also recalled how Ryan tried to heal an earlier rift last year when he denied cheating with Natasha.
Rhodri said: 'He said to me, 'We need to be brothers again, we have never been the same since we became so competitive against each other'.
'That made me think, 'Are you jealous of me? I don't understand. Look at me compared to you. I think you won'.'
While Rhodri and Natasha are trying to patch things up for the sake of their children, Ryan is yet to apologise for his behaviour but reportedly wants to speak to his brother.
Rhodri said: 'He wants to be brothers again but wants me to do the sucking up – like everyone around him. He's selfish. Whatever suits him, he'll do.'
While her husband has been trying to get over her actions, Natasha Giggs has been trying to milk her time in the limelight after appearing in this year's Celebrity Big Brother.
The 29-year-old, who was this weekend evicted from the plush Elstree pad, has stripped off in a recently-released photo-shoot.
Standing in the doorway of a bathroom, she showed off her many back tattoos of stars as she posed with just a white towel to cover her modesty.
Her brown hair had been curled and was loose down her very-tanned back.
The mother-of-one said she hoped to rebuild her relationship with her husband Rhodri which meant cutting Ryan out of her life completely.
'I won't speak to him ever again and we'll never be friends after what's happened,' she said.
'I don't care if he didn't like me being on the show – I'm not bothered what he thinks. I don't even think about him anymore.
'If he'd begged me not to go in the house I would have ignored him and done it anyway. His opinion doesn't affect me at all.'
Rhodri spoke out yesterday for the first time since details of his wife's affair emerged.
Rhodri said: 'Ryan's a great footballer, but he is nothing as a man.
'Natasha was my whole life and he was supposed to be the closest person to me.'
'Ryan wasn't sorry. He said it was about the sex, nothing more than that, which was nice of him.'
Natasha has spoken to her husband since being evicted and he apparently told her she had done 'really well' and hadn't embarrassed him by flirting with former The Only Way Is Essex star Kirk Norcross.
She was seen arriving home in Manchester today with a massive smile on her face.
A friend was waiting to pick her up at the train station as she lugged a massive suitcase into the car.
She donned a pair of blue skinny jeans and towering brown lace-up boots.
by Debbie Dot