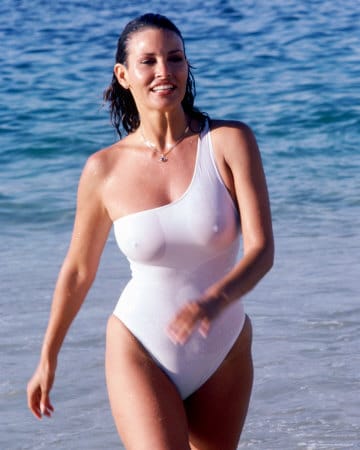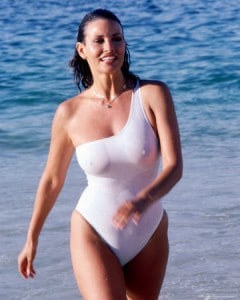 She is often cast in the role of grandmother nowadays but Raquel Welch could still get away with playing parts cast to women half her age.
The glamorous actress just turned 70, but you would never know it by looking at her!
With hardly a line on her face, the stunning star added a bit glamour to a charity event in her home town of Chicago.
Whether it's down to good genes, or good surgery, Welch still brings the sex appeal of her youth that can stop grown men dead in their tracks.
Women in Film Chicago honoured the Hollywood icon for her decades of achievement in the film industry at its annual gala fund raiser last night.
The glamorous septuagenarian wore a knee length, form-fitting black dress and peep toe pumps.
Welch has reigned as one of the world's most famous sex symbols ever since
she emerged from behind a rock wearing a doeskin bikini in the 1966 film One Million Years B.C.
The poster took pride of place on the bedroom walls of millions of adolescent boys and made her a star.
She went on to make more than 40 films, sharing the screen with leading men such as Frank Sinatra and, along the way, turning down unwelcome overtures from other famous names such as Elvis Presley and Richard Burton.
Since her movie career slowed down, Welch has taken on occasional acting jobs, often in the role of grandmother, something she bemoans she would like to enjoy off screen too.
'I am playing grandmothers in movies now,' she says. ' I'd like to be one for real, but my kids are not co-operating with me.'
Her son Damon, 51, married Freddie Trueman's daughter Rebecca in 1990.
Welch was criticised for stealing the limelight from the bride on her big day by wearing an extremely low cut dress that showed off her ample bosom.
When the marriage ended within a year,  Trueman announced, 'The only thing we had in common was that we were both the child of a famous parent.'
Welch also has a 47-year-old daughter, Tahnee, an actress, from her first marriage to Jack Welch.
In addition to her acting, the American born actress also markets a line of wigs and recently released the book Beyond the Cleavage, which offers woman-to-woman advice on beauty, health and relationships.
Welch has been married four times.