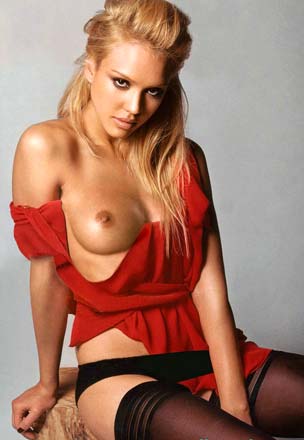 Hollywood actress, Jessica Alba is being plagued with more nude photos of her that are being published online.
Apparently, there are some photos showing her when she was pregnant.
If the photos are genuine, it is not clear who leaked them.
The six images appear to have been taken on a mobile phone and show Alba posing for the camera or baring her pregnant belly.
The most sexualised image allegedly shows Alba pulling down her singlet top to reveal one half of a see-through bra.
In this shot, only the lower half of her face is shown, including a mole on the woman's chin similar to Alba.
In June 2008 Alba gave birth to Honor Marie Warren with film producer husband Cash Warren.