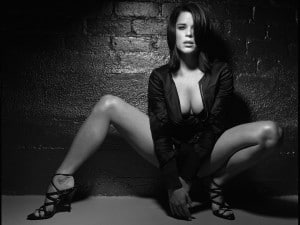 Scream queen Neve Campbell is on course to become the most unlikely WAG in football history after going on a date with Alan Smith.
And it sounds like the Newcastle United midfielder is keen on the Scream queen.
Neve is close pals with Aussie singer Natalie Imbruglia and a mutual friend has hooked them both up. Which mean the actress could be a Toon Raider.
Alan Smith, 30, known as Smudge, is planning to take Neve out for a romantic meal…probably some home made bread pudding with some chips and gravy.
A source revealed, "Alan has made no secret of the fact that he fancies Neve. When he found out they had a mutual friend, he begged the friend to set them up. He was thrilled when Neve agreed and he's been telling his mates he's going to pull all the stops to make sure the evening is as romantic as possible".
Considering Smudges chequered dating past, he'll need to move his behaviour up to premier league if he wants this to work with Neve, 37.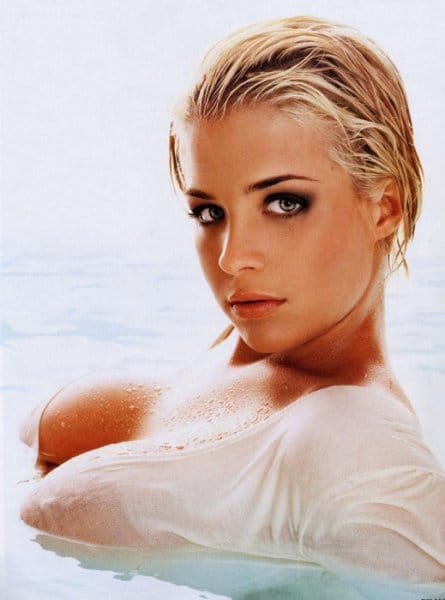 He previously dated British soap star Gemma Atkinson, and he romped with model Sophie Bovington-Kerr in the
toilets at an England party. He did this while he was dating Holly Worthington on the night before a crucial 2008 European qualifier.
Canadian Neve has had a rough time of it and was heartbroken when she recently split with actor John Light. They married in Los Angeles in 2007 but divorced in June last year.
Before that she was wed to another actor called Jeff Colt, but they split in 1998 after only three years of marriage.
A source has said that Neve is exited about getting back in the dating game and is keen to meet Alan. It's only early days between her and Smudge…but if there's grass on the pitch…the games on!
Of course, for Smudge's sake…let's hope there's not too much grass on the pitch.
by Terence Johns