He was never a fan of Amy Winehouse's ex-husband Blake Fielder-Civil.
But now Mitch Winehouse has come forward to accuse Fielder-Civil of killing his daughter Amy, who died in July.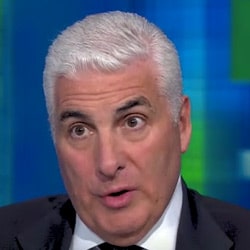 In an emotional interview with CNN's Piers Morgan, set to air in America tonight, Mitch blames Fielder-Civil for first introducing Amy to the drugs which eventually led to her untimely death aged 27.
He said: 'I was sickened and I did everything in my power to stop the relationship. But she loved Blake.'
Mitch also recalled one incident where he had told Fielder-Civil, who he claims started Amy on cocaine and heroin, 'Leave my daughter alone, you're killing my daughter'.
'She was very ill.  She was taking an inordinate amount of drugs, and I don't know how she survived.  It was because she was so strong that she somehow managed to survive.'
And Mitch also told Morgan that he was much more happy with Amy's relationship with film director Reg Traviss, who she was in a relationship with at the time of her death.
He said: 'I believe they would have married. She wanted to have children and what nicer person to have them with than Reg?
'It is so sad that they never had the life they planned.'
But Mitch added he still struggles to accept that his little girl has died.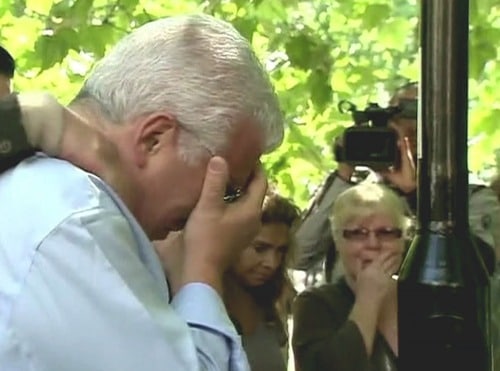 He said: 'I have moments when I just can't believe what's happened.  It's just incredible. Even now, if she walked in here right now, I wouldn't be surprised. It's just incredible that a force – her force, her nature, has gone. But it hasn't really gone, because all my family are, we're firm believers in life after death, and she's right here with us all the time.'
Mitch's interview with Morgan comes after he spoke to another US TV host, Anderson Cooper, about his daughter's death.

He covered his face with an handkerchief and wept as he spoke to heavyweight U.S. journalist Cooper on his chat show, and was comforted by his ex-wife Janis as he struggled to control his emotions in front of the studio crowd.
Mitch revealed he is convinced his daughter's spirit was at her funeral after a black butterfly landed on her friend Kelly Osbourne's shoulder during his emotional eulogy.
The 59-year-old is convinced she sent them a sign from above to show her loved ones she is at peace.
He said: 'When I did the eulogy at her funeral, as I got up to speak, a black butterfly came in.
'I had my head down because I was reading, and I could hear people muttering and I thought the paparazzi had got in.
'It landed on Kelly Osbourne's shoulder, then flew around me. Have you ever heard anything like that in your life? It's incredible.'
The father of the English singer said he believed his 27-year-old daughter died of a seizure brought on by trying to overcome binge drinking after years of abuse.
And he denied that drug use had anything to do with her sudden passing at her London home.
When she died on July 23, it was widely assumed that substance abuse was the root cause.
But toxicology results from an autopsy released by the family late last month showed no illegal substances and some alcohol, although how it contributed to her death was not made clear.

Mr Winehouse said the only drug in her system was the prescription medication Librium, which is used to help people with the symptoms of alcohol detoxification.
He said: 'She'd been clean for around about three years, her problem was alcohol.
'The last few years of her life she was prescribed Librium, which is a normal drug, which is given to people who are detoxing and it kind
of decreases the chances of having seizures.
'She was continuing to take one of those pills everyday. She had a series of seizures brought on by this binge drinking and then stopping to drink.
'I think it's what the doctor said, I think she had a seizure and this was the time when there was no one there to rescue her.'
The Grammy-winning stars substance addiction was widely known, and she even sang about it in her chart topping hit Rehab.
She was found dead in her bed at home, age 27, causing an outpouring of grief and sending her music back to the top of the record charts.

Her final recording, a duet called Body and Soul with crooner Tony Bennett, will be released on Wednesday this week on what would have been her 28th birthday.
Mitch and Amy's mother Janis said they had been comforted by the reaction of fans.

'In the most tragic of times it was the most wonderful experience that I think I have ever had in my life.'
Janis also expressed thanks to her fans for helping her get through her loss.
She said: 'When we stepped out of the house at one time, people came up to me and they thanked me for having Amy.

'That's when I knew, this is something else.
'To be thanked for giving birth to my child. That's wonderful.'
by Milo Johnson