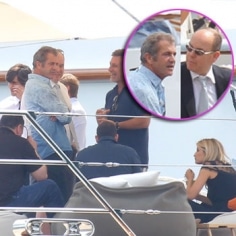 When they're not saving rainforests, it seems Mel Gibson and his royal pal Prince Albert enjoy activities of a more leisurely kind.
Today the pair were spotted relaxing aboard a yacht in Monaco,  just a few miles along the coast from Cannes where Gibson has been promoting his new film The Beaver.
Mel, 55, and 53-year-old Prince Albert were spotted laughing and chatting on the vessel, with the Braveheart actor sipping on a cup of tea.
Besides their Hollywood connections…Prince Albert's mother is the late Grace Kelly…Mel and Albert both have a keen interest in rainforest conservation.
Back in March Mel flew out to Guatemala in Central America with the royal.
They were there to take part in a private fund-raising trip to help protect a tropical rain forest and ancient Mayan ruins in the remote north of the country.
Earlier this week Mel joined his co-star in The Beaver, Jodie Foster, for the premiere of the flick at the Cannes Film Festival.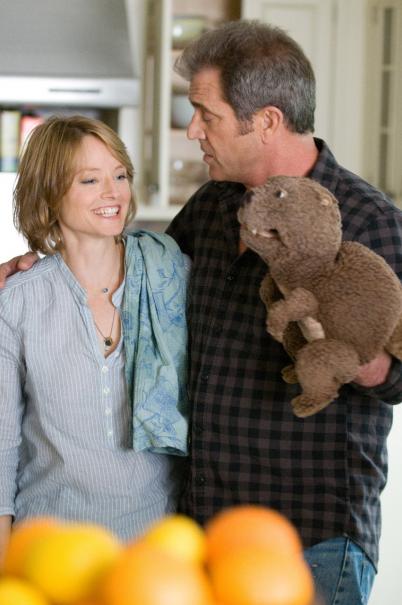 The actor smartened up his act for the event, wearing a dapper tuxedo, after letting it all hang out earlier in the day as he wandered around topless on his hotel balcony.
Foster, meanwhile, was busy defending him to a room full of the world's media.
The 44-year-old actress, who has been friends with Gibson since they starred in the 1994 western Maverick, faced a barrage of questions about the actor who has been accused of racism, homophobia and anti-semitism and appeared in court this year on a battery charge after a complaint from ex-girlfriend Oksana Grigorieva.
She insisted the troubled star, who she directed in the film, 'was the right actor for the role' and had 'a deep understanding of the struggles' faced by the character.
She added, 'He really understood the character in a way that was extraordinary. I think that he was willing to go to such a deep place and willing to expose himself in some ways, to really talk about something he knows a lot about which is struggle, wanting to change, wanting to transform yourself, not wanting to be who you are and I'm so grateful for that performance.'

The Beaver, which is not in the running for the coveted Palm D'or prize for best picture, is a dramedy that follows Gibson's character as he struggles with depression.
The film tanked at the U.S box office only taking in $100,000 on it's first weekend.
by Helena Bryanlith