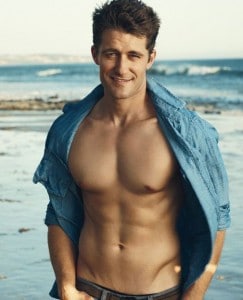 Glee star Matthew Morrison has admitted he is "frustrated" about being tied to the show for seven years.
The actor plays teacher Will Schuester in the hit musical comedy, now into its third season. But since US network television ties its stars into potential seven-year contracts if a show is successful, they do not have the option of leaving.
Now, Morrison says he is concerned for the effect that could have on its career.
He said: "It's not ending any time soon. Once they have you, they trap you. I'm tied in to seven years – I signed up to seven years and I cannot get out of it. I have a really good lawyer but there's nothing we can do – I've had offers recently for a few really cool movies but we had to turn them down. It's so frustrating."
Morrison added that he and is co-stars had not anticipated what a runaway success the show would be. "None of us realised when we signed up it'd turn into this…we thought it was just a show about kids singing and dancing… I literally cannot get out of it. It's a great show, it provided me with my big break, but what can I do?"
by Lorelle Heath