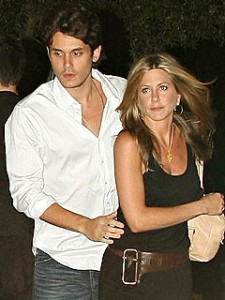 A lot of you will groan, but the word in Hollywood is that Jennifer Aniston and John Mayer are going to give it another go.
The pair have remained single since their difficult split over a year ago and John reckons he's matured enough to commit to the Friends star.
His pal Al Gonzalez revealed, "He's been talking to me about the possibility of selling his home in LA and moving in with Jennifer and starting a family".
by Milo Johnson