Gwyneth Paltrow and her musician husband Chris Martin have enrolled the whole family in French lessons.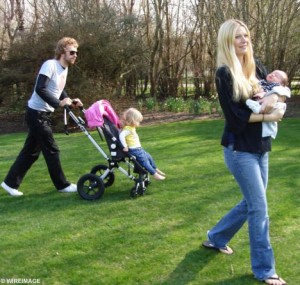 The Hollywood star's mum, Blythe Danner, said: "My daughter's doing a  film in Spain now, because she's fluent in Spanish. I'm delighted.
"The children are fluent in Spanish too, so the whole family is now learning  French.
"Gwyneth is the quickest learner I've ever met in my life."
Actress Blythe, Ben Stiller's mum-in-law in the Meet The Parents films,  admitted: "When I get recognised now, it's usually as Gwyneth's mother."
Having Chris as a son-in-law means she has the best version of a family album…he writes songs about their experiences.
She said: "One of the most famous ones…which I weep to every time I hear it…is Fix You. He wrote that for Gwyneth when her father Bruce died…he missed meeting Bruce by a couple of weeks.
As long as they don't start to learn Aussie slang…we don't want them over here…do we?
by Milo Johnson