Pop music runs in his family, so it was no surprise that Dannii Minogue and Kris Smith's gorgeous little boy Ethan had a music-filled first birthday party at the weekend.
Dannii Minogue, 39, and her partner Kris Smith, who turns 33 next month, threw a big bash for their cherished boy at their home in Melbourne…and Aunty Kylie was heading up the entertainment.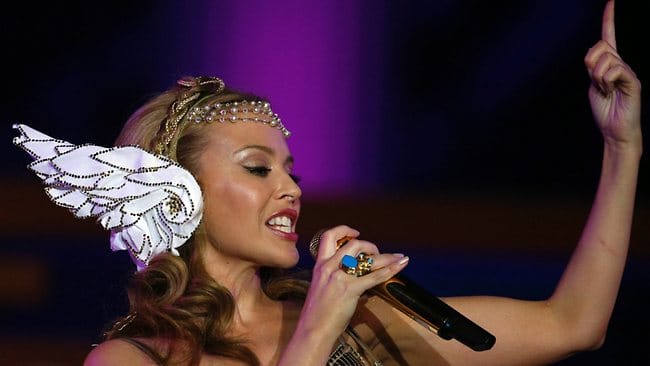 Also at the do was Ethan's godfather, former Westlife star Brian McFadden, and Australian popstar Guy Sebastian. 
Kris wrote on his Twitter afterwards: 'Thank you to @DanniiMinogue @kylieminogue @BrianMcFadden @GuySebastian for headlining at Ethan's Birthday party it was unreal. Xxx'
Dannii had also organised a giant cupcake to celebrate her bouncing baby's milestone, and shared a picture of it on her official Twitter account.
Ethan actually turns one today, and his mother and father were also seen taking Ethan to visit a relative at Blue Cross Broughtonlea Nursing Home in east Melbourne at the weekend as part of his celebrations.
As well as Kylie singing to her nephew, it appears that some party music was played on the stereo too, with Kris tweeting: '@BrunoMars your playing at my sons first birthday party as I write this, thank you!!!'
Brian wrote afterwards: 'happy birthday to my little godson ethan! He threw a killer first birthday party. Open juice bar and cupcakes!'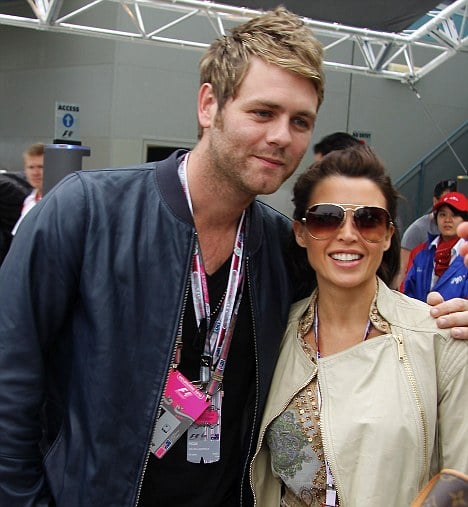 And fellow guest, Australian popstar Guy Sebastian who also sang at the event, wrote back to Kris after being thanked for coming: '@KrisSmith13 Anytime mate its funny that he already has more rhythm than u on the dance floor!'
Kylie hotfooted after the play by private jet to Taiwan, where she played another date on her Aphrodite tour.
Dannii and Kris certainly seem every inch the proud parents and happy couple followed reports that the pair were suffering problems earlier this year.
The pair met in August 2008 on the party island of Ibiza, and they've been together ever since.
It was reported at the time that former rugby player and now model Kris was unhappy at Dannii's workload. 
Her new Project D Spring/Summer fashioncollection meanwhile launches in Australia at the end of this month and she's been busy as a judge on Australia's Got Talent with the semi-finals happening tonight.
However, it seems that the pair are now back on track.
Meanwhile, it looks like the Mr Minogues have struck up quite a friendship.
Kris has been happily chatting away to Kylie Minogue's boyfriend Andres Veloncoso on Twitter.
by Lorelle Heath