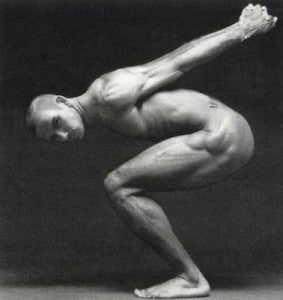 David Beckham is to launch his own brand of underwear when he hangs his boots up.
And at 35, it may not be long before he does.
Although, if he hadn't have been injured, he would surely have performed better than most of England's 'shower of shit' in this years World Cup in South Africa.
He has Simon Fuller and fashion designer Stella McCartney that are into David Beckhams underwear and will be behind him when he decides to release his brand.
It doesn't matter if his pants look shit…he could get a pair of Y-fronts, give it to a tramp to wear for a week, get them back off him, sign it and get some anorexic model to walk it up and down a Paris cat walk and it'll be a total success.
The Beckham brand name is a total success and he is the ultimate professional, although I am not. I'd shag him stupid and I don't care about his wife of kids and to my boyfriend Steve, sorry Babe, but you're just not as tasty as Becks. I sound like a slut but my boyfriend and I have an agreement. I can shag Becks, he can shag Kylie Minogue.
Of course, whether or not Becks or Kylie wants to shag us remains to be seen…it's not impossible.
by Debbie Dot