Like most proud fathers of a new baby, David Beckham felt the need to splash out.
In his case, an astonishing $150,000 a month to rent Steven Spielberg's Californian beachside home in Malibu for the summer.
Although they own an $15 million mansion 30 miles away in Beverly Hills, and 'Beckingham Palace' back in England, he and wife Victoria could not resist when they heard the £25million Spielberg residence was available.
They have moved in with sons Brooklyn, Romeo and Cruz to spend some 'quiet time' with 11-day-old daughter Harper Seven…and to get in some swimming and surfing.
The seven-bedroom, ten-bathroom mansion was custom-built for Spielberg and looks out on to what has been called 'the most exclusive piece of sand in the world'.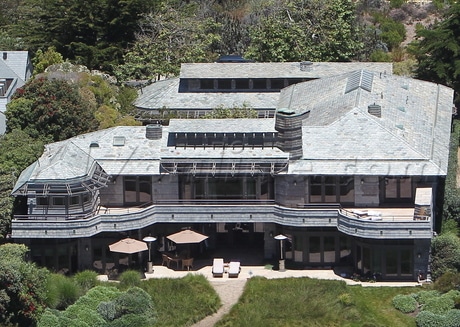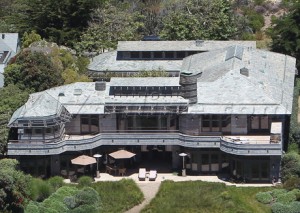 Pierce Brosnan, Dustin Hoffman, Danny DeVito and Goldie Hawn all live in the area.
A neighbour said, 'It's very peaceful and relaxing for the Beckhams. I've seen Victoria on the beach watching the dolphins with the family. She must feel like she's in heaven.'
A source close to the Beckhams, who are worth an estimated $250 million, said, 'As soon as Victoria saw pictures of the house she told David it was the perfect place to relax and recover after the birth of the baby.
'David didn't think twice and signed a lease straight away.
'The Beckhams moved in shortly before 7lb 10oz Harper Seven's arrival by caesarean section on July 10.'
Since then, the footballer and his sons have been frequently seen on the beach, often with their bulldog Coco.
Harper is another classic in ridiculous names in the Beckham family. I'm sure they're a lovely family, and they look like lovely kids but the nams are fucking awful.
And…I'm not saying anything but the new addition looks suspiciously like me when I was a baby. Oh, maybe I'm being silly, but I do wonder why Victoria called the baby Harper..as long as I don't have to pay child maintenance…then I'm keeping schtum.
by Harry Harper