For many people, securing a leadership role is their ultimate professional ambition. It can take years to achieve but, once you get there, you'll hold a considerable amount of sway in your industry. However, being a leader is about more than just biding your time and putting in some hard graft. If you want to reach the top, you'll need to persuade your managers, colleagues, and even your subordinates that you've got what it takes to be a leader. To ensure you're ready for an executive-level role, be sure to ask yourself the important questions, such as:
1. Are You Well-Liked at Work?
This can be a tricky one to answer because everyone likes to think they're well thought of. However, it's important to be as objective as possible when you consider whether you're genuinely well-liked at work. Think about any disagreements you've had or people you can't seem to get on with and try to figure out what the underlying cause is.
Being popular at work isn't the only thing that matters but it can signify whether you'll be respected as a leader. When you're in charge of a team, department or organization, for example, you'll be expected to motivate staff and form strong team bonds. Even when you have to make tough or unpopular decisions, a well-liked leader will still be respected for their credibility, trustworthiness, and character.
2. Do You Have the Qualifications?
It's highly unlikely that you'll be promoted to a leadership role if you don't have the qualifications or experience to prove your worth. Fortunately, there are a variety of courses that can help you to hone your leadership skills. By choosing a program that's tailored to your sector or specialty, you can ensure that you have the skills, knowledge and the formal qualifications you'll need to progress to the C-suite.
If you're a lawyer, for example, an LLM in Legal Practice could put you a step ahead of other candidates when it comes to making partner. For nurses, online DNP leadership programs from accredited schools are a great way to take the next step. Similarly, business managers and entrepreneurs can enhance their leadership bids by completing an online MBA or DBA.
3. Are You Good at Your Job?
Being good at your current role doesn't necessarily mean that you're cut out for a leadership role, so you'll need to do more than simply perform well at your current level. However, if you aren't meeting the mark in your existing position, you may not be considered for promotion. That's why it's important to excel now.
If there are areas you know you could improve on, take the time to learn what you need to and improve your performance. Additionally, use feedback from appraisals to identify the areas in which you could use some extra assistance. Being self-motivated is one of the signs of a great leader, as is self-awareness. By recognizing your own limitations and taking steps to enhance your performance, you'll be signaling just how effective you'll be when you're promoted to a leadership position.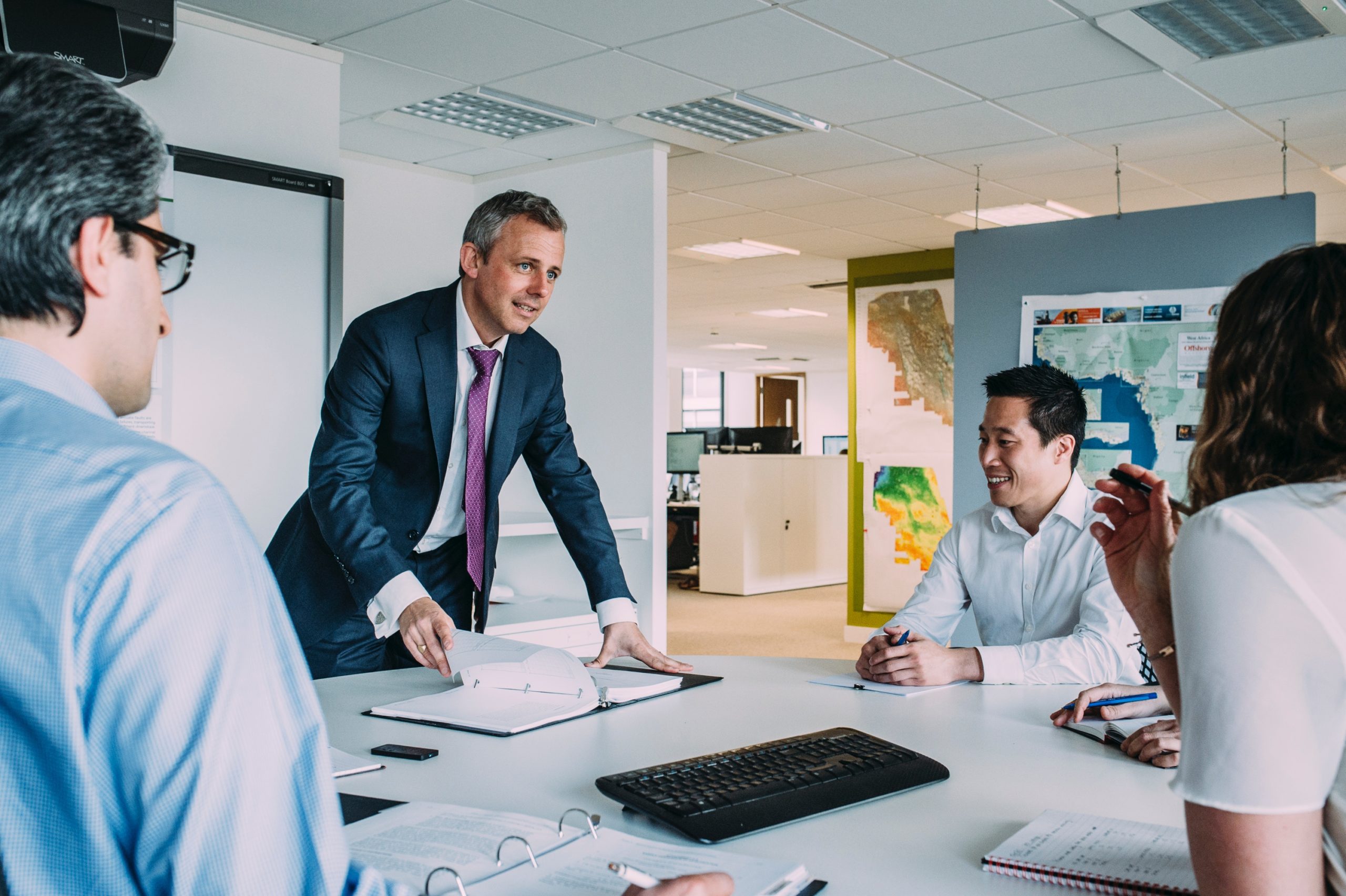 4. Do You Understand Your Industry?
Industries can change at a rapid pace, so it's essential that you're up to date with what's happening and where your industry is headed. As a leader, you won't just be concerned with your own team or department. Instead, you'll need to take a broader view of your organization and industry as a whole.
Completing a sector-specific leadership program is a good way to help you deepen your understanding of the global issues impacting your industry. Additionally, these courses will give you more meaningful knowledge of how sub-sectors and specialisms fit into your industry. However, staying on top of breaking news and being commercially aware are also vital attributes that all good leaders possess.
5. Are You a Good Communicator?
As a leader, you'll need to communication with a wide range of people at all times. What's more – you'll need to do this well. Whether you're attempting to motivate hundreds of staff via an email, presenting to stakeholders at your firm's AGM or announcing redundancies are you restructure your organization, you'll need to have the skills to communicate effectively and empathetically.
Remember – being a good communicator isn't solely about speaking well in public, although this is inevitably part of the job. When you're in a leadership role, you'll need to be able to communicate well on a one-to-one basis, virtually and in writing. If you're not sure your communication skills are quite where you need them to be, begin honing them now so that you're ready everything that a leadership position entails.
6. Do You Enjoy Responsibility?
Leaders are ultimately responsible for the performance of their organization, so it's not a job for the faint-hearted. If you're leading a team, you'll be responsible for their performance. Similarly, if you're promoted to CEO of a corporation, you'll be responsible for the company's financial performance. As you might expect, this carries a significant amount of responsibility and can be a considerable burden.
While some people perform well under pressure, others don't. If you enjoy having a lot of responsibility and you're ready to be accountable for your team's actions, being a leader might be the right option for you. However, if you're worried that you won't be able to motivate or manage staff effectively, you may need to hone your skills a little more.
Is a Leadership Role Right for You?
When you're planning your career, it's important to consider whether you've got the traits, attributes, experience and qualifications to move up to the next level. However, it's equally important to decide whether a promotion is right for you. While many people aspire to a leadership role, this doesn't necessarily mean it's right for everyone.
By taking the time to assess your own personal goals and to think about how you want your career to develop in the next five, 10 or 20 years, you'll have the motivation and clarity to decide exactly what type of leader you want to be.